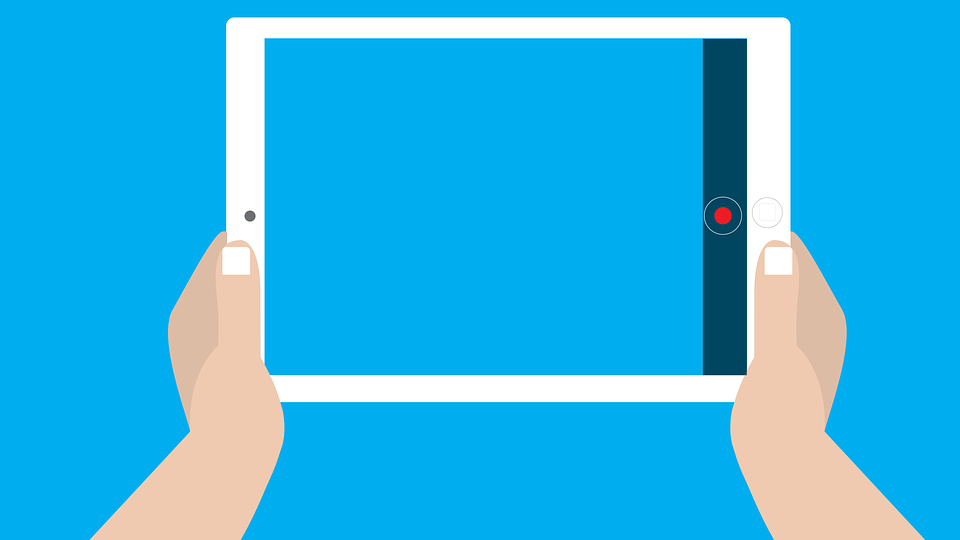 EDITORS NOTE: In the original version of this story, it was reported that the iPads were being tested at 10 locations, when in fact Harris County Clerk Stan Stanart told Houston Public Media, "We're targeting a little under a hundred locations." We apologize for the error.
At almost 100 voting locations, election officials in Harris County will be testing a new way for voters to sign-in at polling places. As it stands right now on Election Day, a Harris County voter goes to their voting precinct, an assistant helps them find their name in a paper poll book, they sign in and proceed to vote.
But, at the testing locations, voters will instead use a system in which they electronically sign in to vote using an iPad. The experts call it an electronic poll book. And if the system works, it may be the way all voters sign in to cast their ballot in future elections.
"As you know last year we had people waiting in line. I don't like people waiting in lines, especially when there's a voting booth sitting empty. So the electronic poll books allows us to qualify the voters much faster," said the Clerk of Harris County Stan Stanart. Since 2010 Stanart has served as the chief election officer for the county.
In addition to saving time voting the major advantage of an electronic poll book for voters is that it allows them the freedom to cast their ballot at any polling location, or Voting Center, in the county. If that system sounds familiar, it is. It's the system used for early voting in Harris County.
There doesn't seem to be any critics of voting centers and the electronic poll book, just how long it's taken to get the system into place. Kevin Hoffman is a Democratic Chair in Precinct 207. He addressed the Commissioner's Court in June.
"We received a group of iPads that have been in the custody of the County Clerk's Office that have been gone unused. These to my knowledge are still in storage," said Hoffman.
According to previous news reports Stanart purchased 2,400 iPads, at a cost of over $1,000,000, in July of 2015. Stanart admits most of the iPads remain in the boxes they were shipped in, and told Judge Ed Emmett the early voting poll book currently used wouldn't work on Election Day.
"It just will not scale to be able to handle Harris County," Stanart told the Commissioner's Court on June 27.
The problem Stanart said is that on an Election Day like today, Harris County will operate 735 voting locations. And he said there's currently no software that can handle that many voting locations. (The County operated 45 "Voting Centers" for early voting this fall.)
But others disagree. Ben Martin is the Chief Operating Officer for VR Systems, based in Tallahassee, FL which sells software for such iPad voting systems, software Harris County does not have.
"Our software is capable of handling more than two-point-four-million voters. Our largest jurisdiction currently is Miami-Dade County and that has one-point-six-million," Martin said. Martin adds that VR Systems is pursuing the business of a jurisdiction with over 5,000,000 voters using an electronic poll book and that their software can handle early, and election day voting.
The city of Chicago sits in Cook County Illinois. And while the city is separated from the County on Election Day, the County said it still has over 2,000,000 voters outside of Chicago.
VO-Tech, based in San Diego, CA provides the electronic poll book for Cook County.
They also provide voting software to Harris County, but not for the iPads. President John Metcalf said they've never received a "Request for Proposal" from the County to provide an electronic poll book. Neither has VR Systems.
Stanart estimates he's saving the County money by writing its own software. "It's taken a while, taken uh, oh gosh I don't know a year and a half, two years, I mean it's been a good while, we've working on it diligently," he said.
In Arizona, Maricopa County has 2,200,000 voters, though fewer people voting on Election Day than Harris County. Adrian Fontes oversees voting there and said they wrote their own software, in less than six months.
And what Fontes and others can't understand, is why Stanart would purchase so many iPads before a software program that could handle Harris County's size, was created. "I don't want to second guess Stan but maybe he got deal on those things and went out and bought 'em and said, Hey we're gonna work them into the system bit by bit," he said.
Stanart said he doesn't think the County saved money by purchasing the iPads three years before Voting Centers would become Election Day reality, and second guesses himself.
"In hindsight, yeah I would have not bought 'em quite as early as we did, but we're still going use them. They work fast. They work great. They'll serve the purpose. They have lots of life left in them," said Stanart who plans to have all the iPads in use by 2018.