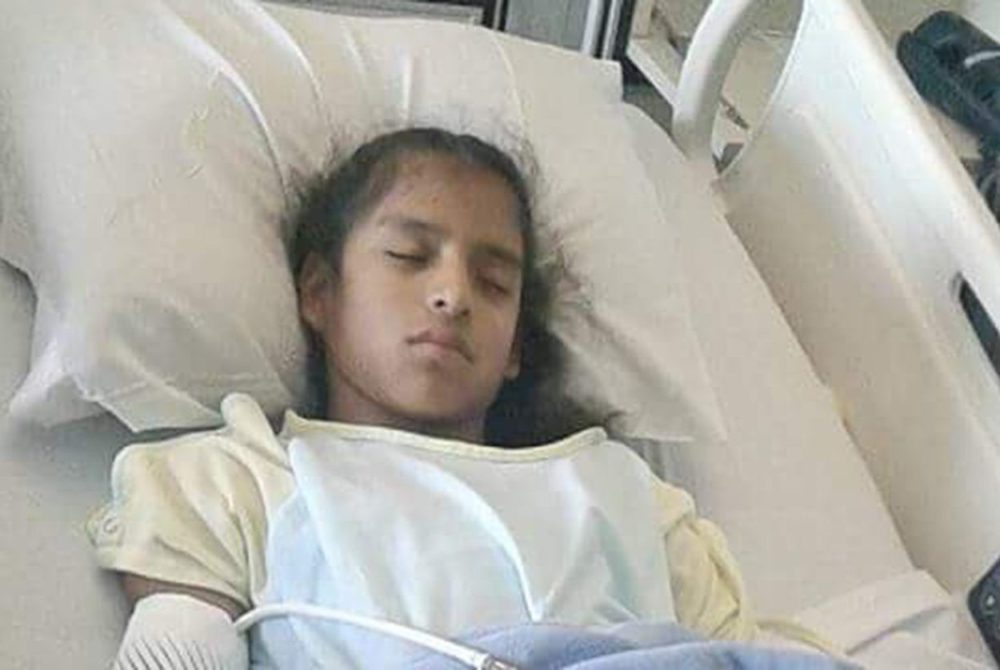 U.S. authorities have released a 10-year-old immigrant girl with cerebral palsy who had been detained by border agents after surgery because she is in the U.S. without legal permission.
The ACLU and U.S. Rep. Joaquin Castro said in statements Friday that Rosa Maria Hernandez was allowed to return to her family.
Rosa Maria was brought to the U.S. by her parents when she was a toddler in 2007. The ACLU sued the government on Rosa Maria's behalf on Oct. 31, days after she and an adult cousin were followed by Border Patrol to a children's hospital. She was taken from the hospital after surgery to a San Antonio facility, where she was in the custody of the U.S. Department of Health and Human Services.
To get to the hospital, the cousin took her through the Texas border city of Laredo to Corpus Christi, about 150 miles (240 kilometers) away, because the cousin is an American citizen and could accompany her through an interior checkpoint in South Texas without being detained.
Border Patrol agents said they had no choice but to detain Rosa Maria, arguing that she was considered an unaccompanied minor under federal law, the same as a child who crosses into the United States alone without legal permission.
The ACLU argued that the U.S. government violated federal law on unaccompanied minors and were endangering Rosa Maria's health by not sending her home.
Leticia Gonzalez, an attorney for Rosa Maria's family, said the 10-year-old had the mental capacity of a child closer to 4 or 5 years old due to her cerebral palsy. Priscila Martinez, an activist at the Workers Defense Action Fund, said the child was showing signs of socially withdrawing while in detention and refusing to eat her favorite kind of bread.
Federal immigration authorities have faced strong criticism from advocates and some Texas Democratic congressmen over their handling of the case. But U.S. Customs and Border Protection said in a statement after she was detained that "there is no discretion with regard to the law whether or not the agents should enforce the law."
Gabriel Acosta, assistant chief patrol agent for the Border Patrol's Laredo sector, said that his agents had "acted professionally and compassionately to get this child the medical attention she needed."