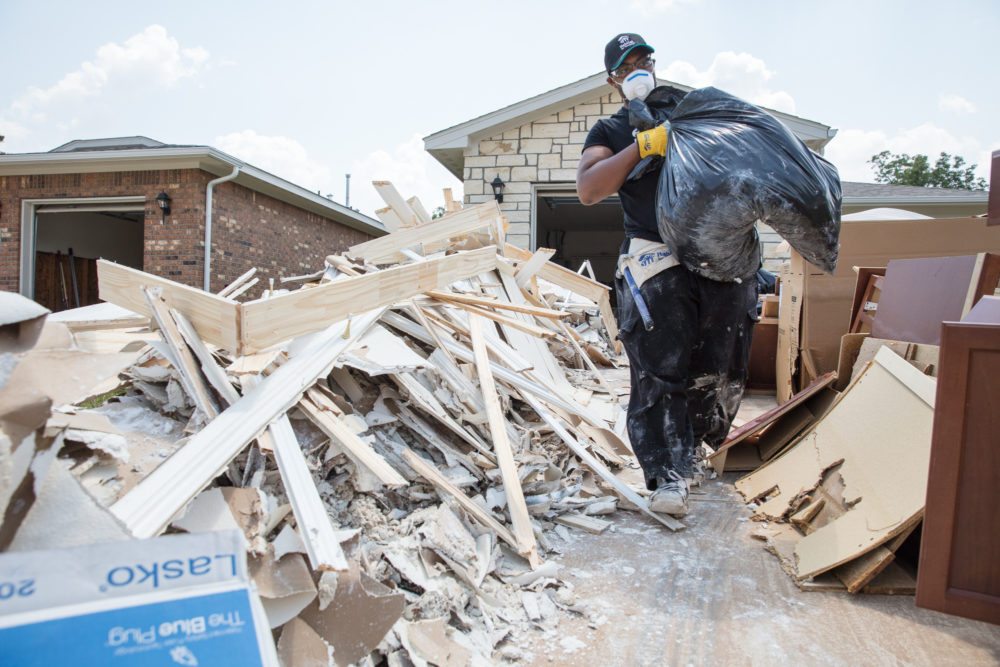 What are the long-term consequences of Harvey likely to be for Greater Houston? That's a question the University of Houston's Hobby School of Public Affairs hopes to answer. The school is embarking on a five-year survey to track post-Harvey recovery.
Researchers from Hobby and from Rice University will interview as many as 2,000 people throughout Harris, Montgomery, Fort Bend, and Brazoria Counties. They'll ask questions such as how interviewees prepared for Harvey and what affect the storm had on their homes and work. In coming years, they'll reach out to the same people to gauge support for flood mitigation and other policy proposals.
"The usefulness for policy is you get to find out exactly how they dealt with various challenges, whether financial or physical, and how they communicated with each other during this ordeal," says Jim Granato, the Hobby School's executive director.
Granato says the results could be particularly useful in developing strategies for emergency response and financial restitution for future storms and floods. There is the risk that another major storm could hit the region in the next five years. Granato says if that happens, the team will probably need to split their sample up into those people affected by the later event and those who aren't.