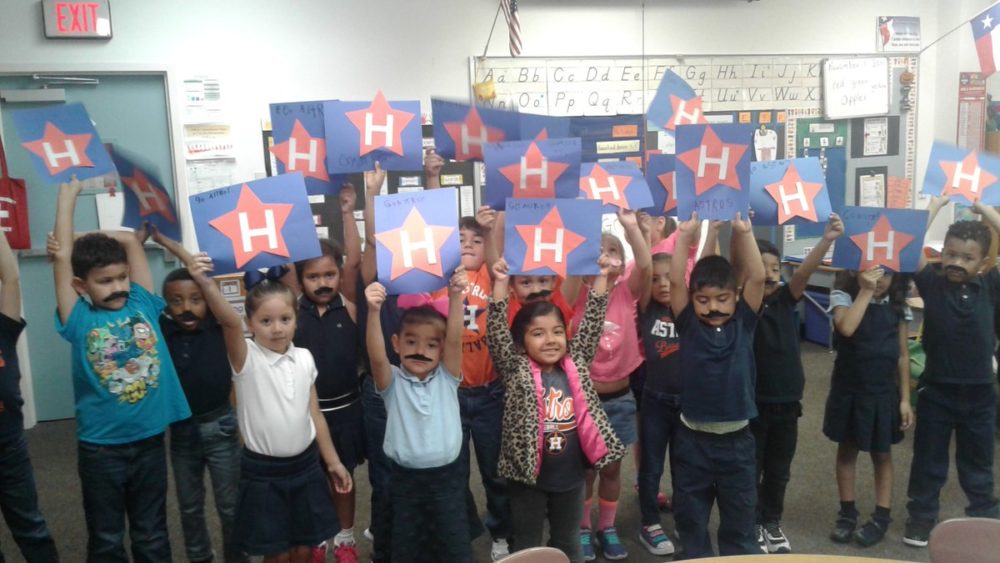 Class is cancelled Friday, November 3, for over 200,000 students in the Houston Independent School District. The district will be closed tomorrow to allow students and staff to enjoy the festivities and parade to celebrate the city's World Series Champions.
After the city of Houston announced a downtown parade to celebrate the Astro's historic win, almost 1,000 HISD employees asked for Friday afternoon off.
Trustee Rhonda Skillern Jones said at first it was about 100 bus drivers and 750 teachers. She said that number was expected to grow, and was a major reason district administrators canceled class.
The last-minute cancellation has put many working parents scrambling for backup child-care. It also means students who've already missed two weeks or more of school will miss more class time.
In a statement Superintendent Richard Carranza said that the World Series win is a memorable moment for the district to celebrate, especially after all the challenges from Hurricane Harvey. The district also cited concerns about students and staff getting to schools safely with all the anticipated traffic.
"Our hometown heroes are World Series Champions for the first time in franchise history," Carranza said. "This is a memorable moment for our city and a time to celebrate, especially after the challenges Houston has faced over the past several months."
Skillern Jones, who's planning to go to the parade, and the president of the Houston Federation of Teachers, Zeph Capo, both told News 88.7 that it would have been better for families and schools if the big celebration was Saturday — and not on a school day.
In anticipation of the massive traffic issues expected as a result from the celebration, the closure will include all HISD schools, facilities, and administrative offices.
All athletic events scheduled for Friday evening will take place as scheduled. All field trips scheduled for Friday will be canceled. Students will not be required to make up the day.
"This is the biggest day in a long time for Houston sports fans," Board of Education President Wanda Adams said. "We are excited to celebrate with the team and the city, and we want to give our HISD family the opportunity to be a part of this special moment."