Mayor Sylvester Turner said Thursday he expects more than 500,000 people will attend tomorrow's parade in downtown Houston with the Astros after their historic victory in the 2017 World Series.
During a press conference held at City Hall, Turner emphasized the Astros' win was "personal" for Houston because it inspired the city and its residents after the devastation caused by hurricane Harvey.
The mayor congratulated Astros' owner Jim Crane and assured the team "carried the city on their backs" during the thrilling World Series against the L.A. Dodgers.
Turner also praised the reaction of L.A. Mayor Eric Garcetti after Houston's victory and said it was "gracious."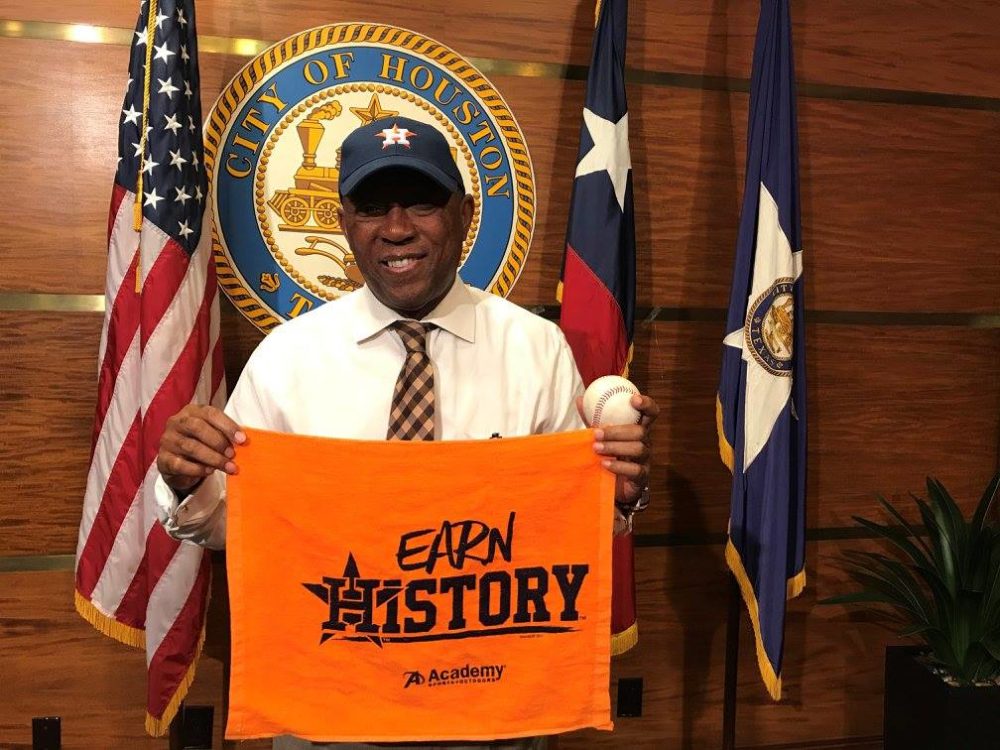 Some members of the City Council accompanied the mayor.
Council Member and Mayor Pro Tem Ellen Cohen noted she received calls from people from all over the United States who told her they were rooting for the Astros.
On his part, Council Member Jack Christie commented that an important reason for the Astros' success is that the players don't have "big egos."
The chiefs for the Police and Fire Department, Art Acevedo and Samuel Peña, respectively, were also at the press event.
Acevedo emphasized the Astros win is a symbol of Houston's "resilience."
Both Acevedo and Peña encouraged Houstonians and Astros fans who plan to attend the parade to use public transportation and also be "vigilant" during the event.
The Houston Independent School District (HISD) said in a news release its schools, offices and facilities will close on Friday for the Astros victory celebration in anticipation of the massive traffic issues expected.
HISD will resume regular schedule next Monday, November 6th.
"Our hometown heroes are World Series Champions for the first time in franchise history. This is a memorable moment for our city and a time to celebrate, especially after the challenges Houston has faced over the past several months," said superintendent Richard Carranza.
Texas Governor Greg Abbott also reacted to the victory by issuing a proclamation that declares tomorrow, November 3rd 2017, Houston Astros Day.
Abbott highlighted the significance of this championship not only for the city of Houston, but for all Texans.
"Like the Astros, Texans are known for their spirit and resolve, and in the wake of Harvey's devastation, we were able to see the persevering nature of Texans on full display. This victory is a great honor for the Astros, and will serve as inspiration to a city and state that is passionate about its sports," the governor noted.