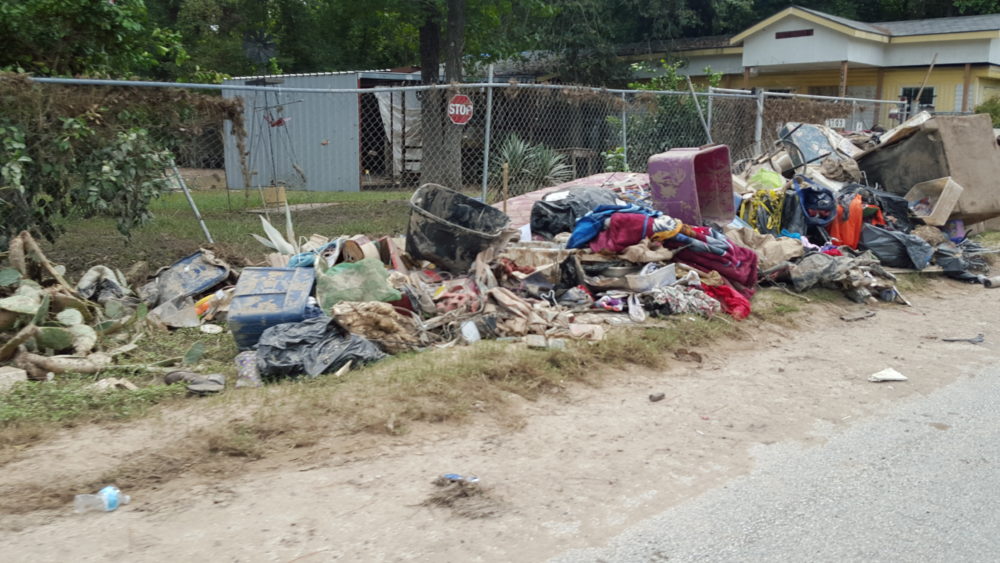 A makeshift dumping ground used to sort moldy debris from buildings flooded after Hurricane Harvey in Texas has been closed after a weeks-long campaign by the neighborhood's predominantly elderly black homeowners complaining of potential health risks.
City of Port Arthur spokeswoman Risa Carpenter says the site was closed Sunday as contractors finished their first sweep of ruined furniture and appliances left curbside in the Gulf Coast city. About 80 percent of the city's homes were left flooded by the storm.
Carpenter says air and soil tests show the site is safe.
The city kept the site operating even after local environmental activists and residents formed a human blockade to keep dump trucks from entering. One local activist says concerns remain about the long-term effects of "living next to a two-story pile of toxic debris."