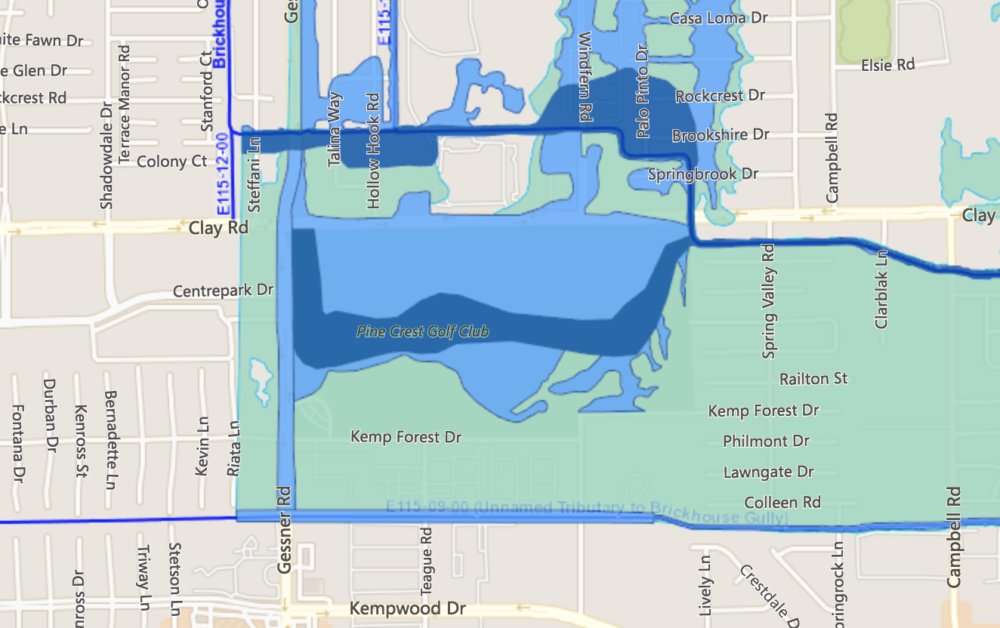 The Houston City Council has delayed the creation of a municipal utility district (MUD) on the former site of the Pine Crest Golf Course. City Council members sent the controversial agenda item back to the administration for further review. Much of the site, located at Gessner and Clay Rd. in Spring Branch, is part of the 100-year floodplain. Developers announced plans to build hundreds of homes on the site earlier this year.
"It doesn't make any sense to be building in areas that we know will flood," Mayor Sylvester Turner noted on Houston Matters, speaking to the challenges of future development in Houston. Council member Brenda Stardig previously defended the plan, writing in a letter to Mayor Turner that she was assured new developments would solve flooding issues in the area. Experts in the region have previously criticized the 100 and 500-year floodplain maps, saying FEMA has not adequately updated them given recent growth in Houston. Stardig referenced Harvey in moving to send the item back to the administration.
"I want to make sure that this project has been thoroughly vetted, even if I'm being extra cautious," Turner said. He noted that the City Council shared his concerns. Turner said the city ultimately can't stop the project if the people that own the land go ahead with construction. He said the city will just have to focus on the best ways to provide flood mitigation.