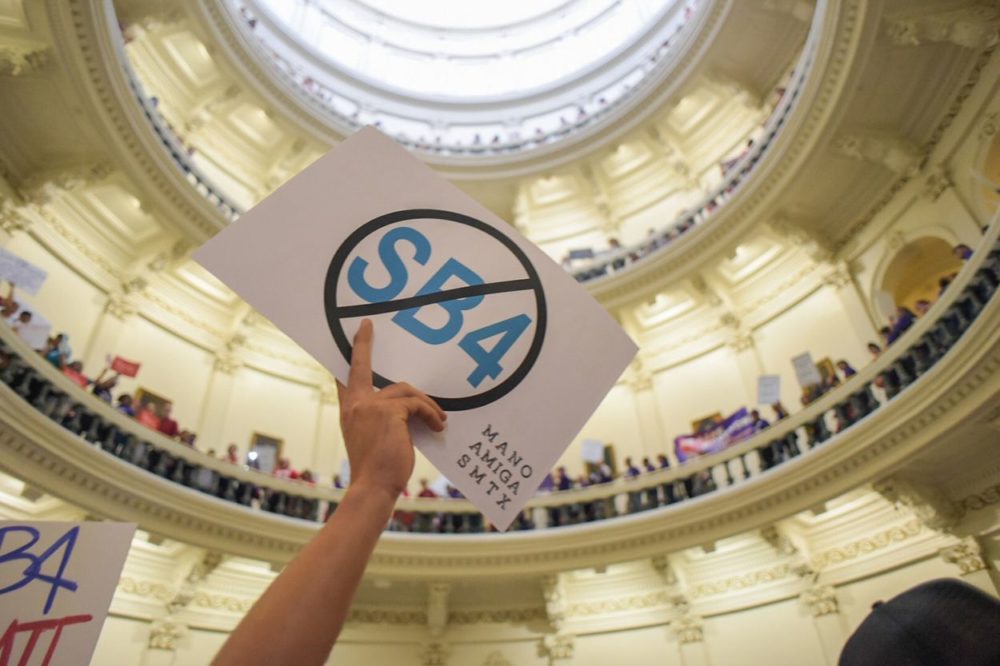 The Mexican American Legal Defense and Educational Fund (MALDEF) will argue that Texas' SB 4 represents an "improper entry" by the state in the realm of immigration enforcement and that it can potentially violate the First and Fourth amendments of the United States Constitution during an upcoming hearing on a preliminary injunction that has blocked key provisions of the law.
That is what Nina Perales, MALDEF's vice president of Litigation, noted Tuesday during a press briefing about the hearing, which will be held by a panel of three judges from the U.S. Court of Appeals for the Fifth Circuit, which is based in New Orleans.
Specifically, the panel will consider the merits of a preliminary injunction issued on August 30th by Judge Orlando Garcia, of the U.S. District Court for the Western District of Texas.
Garcia's injunction blocked the implementation of key parts of SB 4, including the authority for local police officers to act as immigration officers, a mandate for local jails to honor extended detention requests, known as detainers, issued by Immigration and Customs Enforcement (ICE) and restrictions on the free speech of local officials.
Perales noted that MALDEF considers that "SB 4 represents an improper entry by the State of Texas into the federal area of immigration and immigration enforcement and the Constitution prohibits entering into areas that are fully occupied by the federal government."
Regarding the potential violation of the First Amendment, which guarantees freedom of expression, Perales indicated that "SB 4 prohibits public actors, employees, elected officials, from speaking out against SB 4."
Perales added SB 4 has the potential to violate the Fourth Amendment, which protects from unreasonable searches and seizures, in the sense that "SB 4's mandatory detainer provisions could force counties primarily, which are the ones with jails, to violate people's fourth amendment rights when they would have to honor every request by the federal government to hold on to an individual, even after that individual had posted bond."
The hearing is scheduled to take place on November 7th.