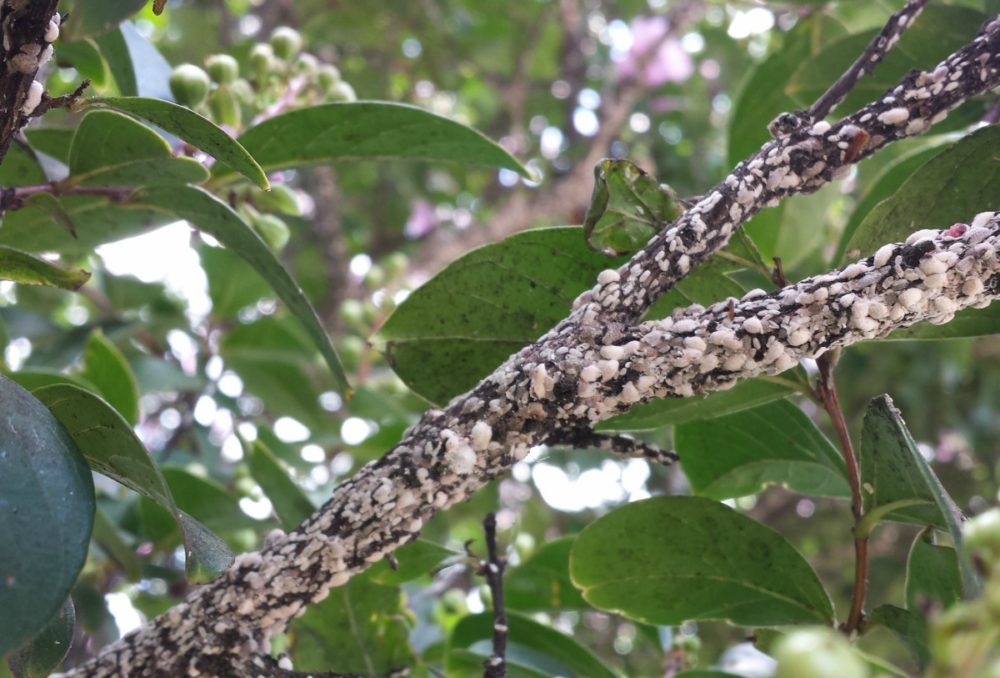 Wondering what that weird, gray, felt-like crust is on your crepe myrtle trees? It might be something called crepe myrtle bark scale (CMBS). A new study from the Texas A&M AgriLife Extension Service says it's spreading through Houston.
CMBS is actually the result of an insect (the bark scale crawler), and the condition appears as a white or gray felt-like crust on the bark of crepe myrtles. The first sign of the pest is a black, sooty mold on bark.
While CMBS is not fatal to trees, it will stunt their growth and affect flowering.
Linda Gay, a horticulturist at The Arbor Gate Nursery in Tomball, joins us to explain the problem – and to answer all your gardening questions.