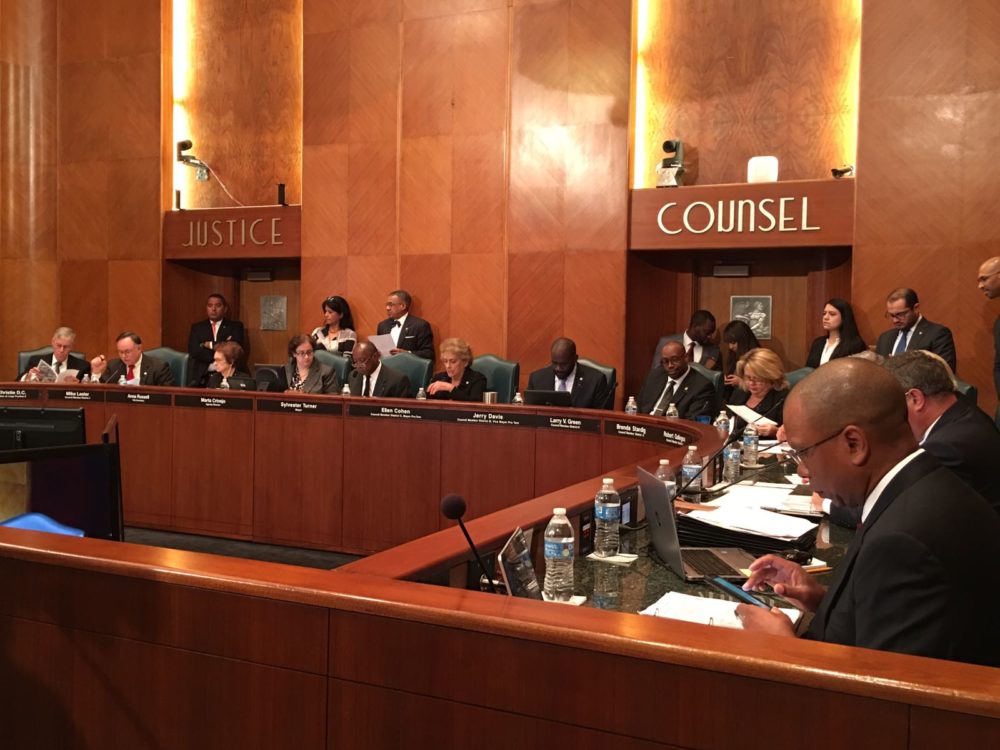 The Houston City Council approved Wednesday an agreement with the Harris County Flood Control District to provide it with up to $10.6 million in federal funding it has at its disposal so that the District buys out about 57 houses that were flooded during the Memorial Day flood of 2015.
The homes are located in the neighborhoods of Braeburn Glen, Glenburnie and Cashiola, and Langwood.
According to the City, these neighborhoods are low and moderate-income areas.
The buyouts will be voluntary and, after the houses are demolished or removed, the properties could be repurposed as parks, gardens and playing fields.
Additionally, the goal of the buyouts is to restore the floodplains to their natural function for stormwater storage.
Houston Mayor Sylvester Turner talked about the agreement with the County after the City Council's meeting and said that "there are thousands more homes that are subject to buyouts."
"We need to do it, handle it," added Turner "in a very strategic fashion, and we need to kind of factor in all of the strategies that will be required to make the city more resilient."