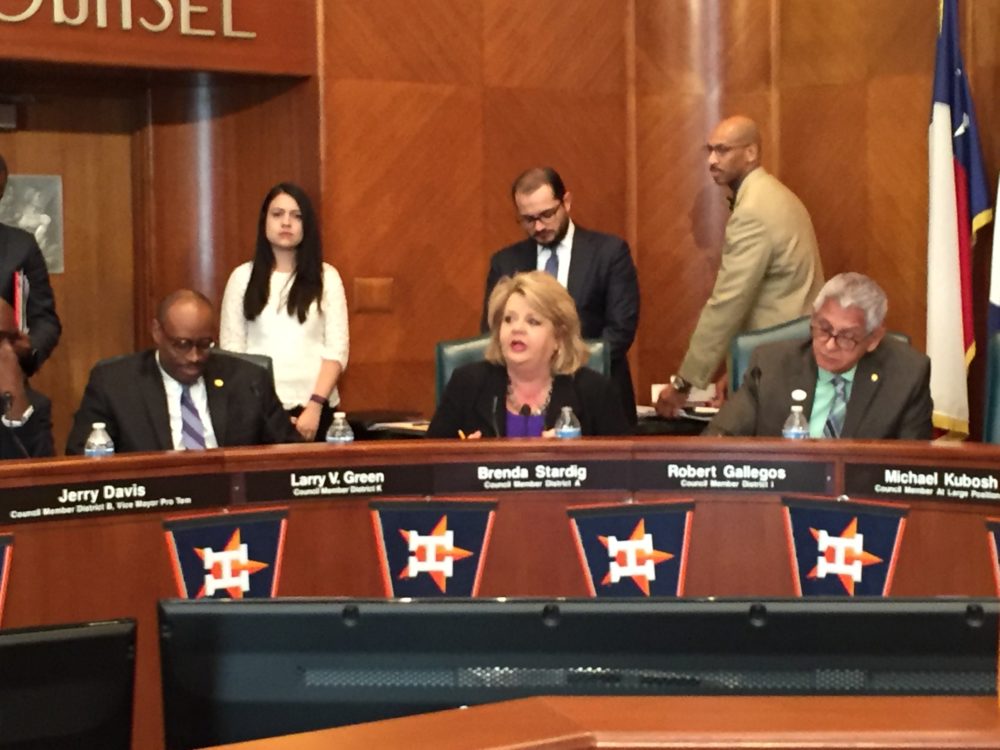 Houston City Council members are calling for a greater focus on diversity and inclusion in future awards to Houston contractors.
Council member Robert Gallegos raised concerns that no contractor in a motion awarding contracts for Harvey debris removal is Hispanic. Council member Brenda Stardig raised similar concerns, saying she spoke with a Hispanic-owned firm that said they were not adequately informed of contract opportunities.
Mayor Sylvester Turner assured council members that diversity and inclusion was a priority for the city. The Council members approved the contracts totaling more than $32 million.