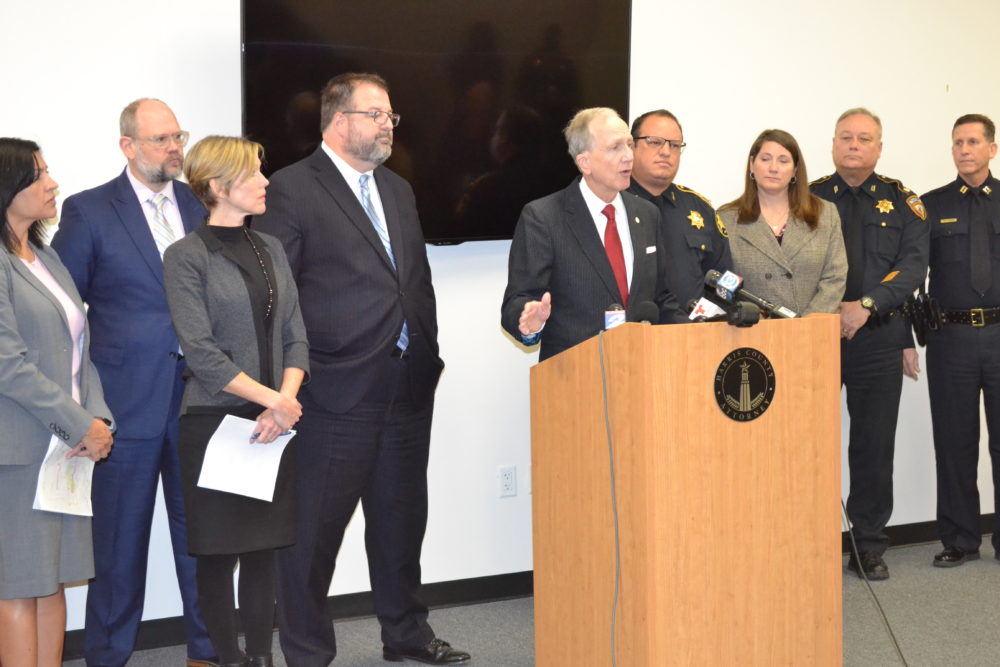 Harris County Attorney Vince Ryan will be able to hire two additional staffers to work on public nuisance cases thanks to a $105,000 grant from the U.S. Department of Justice, Ryan's office announced Tuesday.
The grant will allow Ryan's office to hire the additional staffers on a contract basis for a year and support the County Attorney's work related to closing or restricting the operations of establishments such as bars, night clubs, massage parlors and spas, among others, which operate illegally.
According to Ryan's office, the illegal operations of these establishments can be conducive to murders, prostitution and drug dealing, among other crimes.
"We are grateful for this grant which will enable us to increase the number of cases prosecuted and close down more of these illegal businesses," said Ryan.
Since 2016, Ryan's office has closed 25 illegal after-hours clubs and 20 illegal spas.