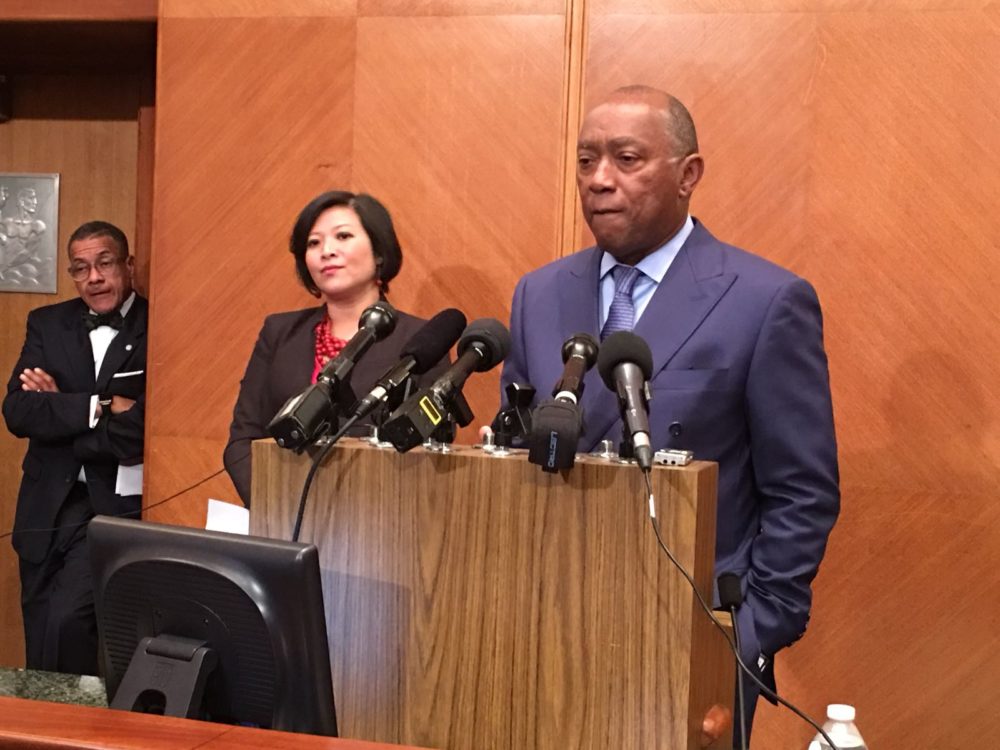 With early voting underway, Houstonians are getting the final say on Mayor Sylvester Turner's pension reform plan. The ballot lets voters decide whether to approve Proposition A, a $1 billion bond to reform the three pension systems for city employees.
Houston has been borrowing for years to pay the mounting costs of retirement benefits for police, firefighters, and other municipal workers. Debt payments are eating up more and more of the city's revenue. Rice University political scientist Bob Stein says that could hamstring Houston's ability to provide basic services if the pension bond fails.
"Police and fire won't be able to increase purchases of boats that they desperately need to rescue people from hurricanes, or staff up," says Stein. "For that matter, the mayor has said things like parks and libraries, these amenities that many people think are vital services would have to be curtailed."
The pension reforms include higher employee contributions and cuts to retiree benefits. While police and municipal employees' representatives agreed to the plan, representatives of the firefighters' pension fund fought the changes, arguing their retirees will bear more than their fair share of the burden. The Houston City Council approved the plan a year ago. The Texas Legislature signed off on it in May, with the requirement that voters approve the bond.
Voter turnout is expected to be low, even for an off-year election, due to the number of voters who lost their homes or cars to Harvey. Stein says the lower the turnout, the less likely the pension bond is to pass.