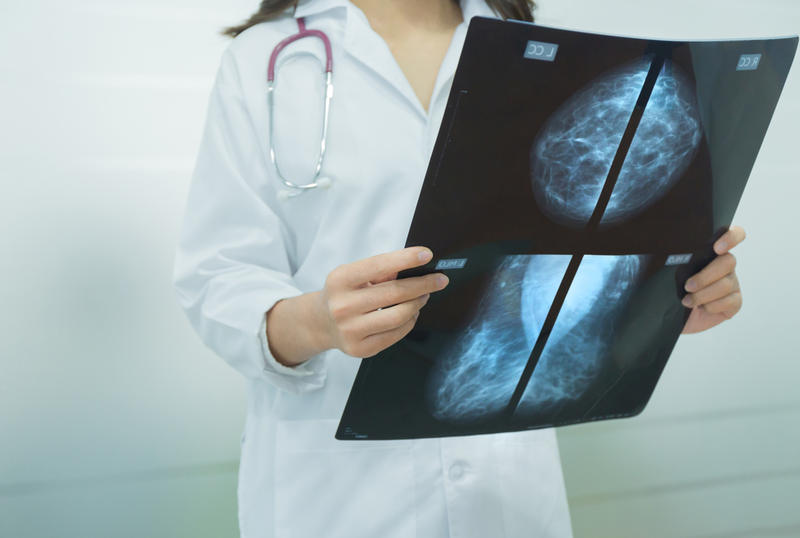 While breast cancer is still the second leading cause of cancer death among women, the American Cancer Society recently reported death rates from the disease declined nearly 40 percent between 1989 and 2015.
Dr. Carlos Arteaga is a breast cancer physician, researcher and director of the Sammons Cancer Center at UT Southwestern Medical Center. He says there are four principal reasons for the decline:
Use of mammography to detect cancers when they're small.
Improvement in treatments for all subtypes of breast cancer.
Research has disclosed and identified a number of genes that cause and drive breast cancer.
The increasing use of clinical trials with new drugs and combinations.
Interview Highlights
On greater public awareness of breast cancer: There was a time in which people did not say the words "cancer" or "breast cancer." So the fact that patients are aware breast cancer's not an automatic death sentence any more, that they can screen for it, consult doctors for recommendations and have family to go along on that journey – all are good reasons for the reduction in mortality.
On promising research in the works: Most has been done on the treatment front. We probably need to do more research and trials on prevention. There are trials that have shown use of anti-estrogens like tamoxifen or aromatase inhibitors could reduce the risk of breast cancer. However, they do not change survival rates. They are associated with side effects. Studies also have shown that when given over five years, is when they reduce the incidence of breast cancer, so they're not widely used.
On preventing breast cancer: Maintain a healthy lifestyle: Keep exercising, keep your weight down, get mammograms and be aware of any family history with breast cancer.