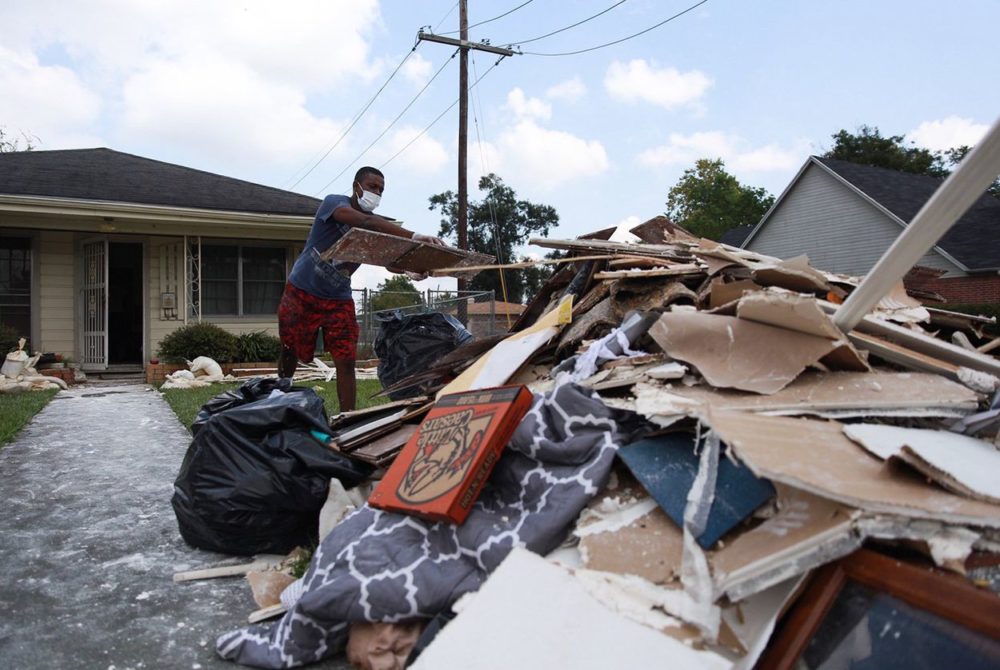 Texas Attorney General Ken Paxton has opened an investigation into debris removal companies who may be "overpromising and underdelivering" their post-Harvey cleanup services.
"Texans are working hard to clean up after Hurricane Harvey and these companies should do the same," Paxton said in a written statement. "They cannot sign contracts with local governments, and then change the price or not deliver services."
His office announced Friday that it was "examining agreements between companies and local governments relating to professional debris removal efforts" in areas affected by Harvey. The investigation came at the request of Texas A&M Chancellor John Sharp, who is overseeing the state's recovery efforts as chair of the Governor's Commission to Rebuild Texas.
"I have asked General Paxton to open an investigation into some debris haulers' activities in the wake of Hurricane Harvey," Sharp said in a written statement. "While some haulers have done a remarkable job, I have serious concerns about others' activities that I have relayed to General Paxton. It's time to find out why some are moving too slowly, and why some are refusing help that would remove debris faster."
So far the Texas Department of Transportation, which is working alongside local contractors, has removed more than 461,096 cubic yards of debris from areas affected by Harvey. Local officials in Houston and other cities have expressed concern with the speed of the cleanup process, which has been delayed in some areas because of prolonged waits to dump materials at landfills.
"It is unacceptable for me for this debris to be on the ground that long," Houston Mayor Sylvester Turner said at a mid-September press conference, where he noted that some subcontractors had chosen to go to Florida in hopes of finding better pay as the state recovers from Hurricane Irma's devastation.
Public health officials have also warned of the health risks posed by the uncollected piles of garbage and debris still lining neighborhood streets in southeast Texas. Some doctors are reporting increases in patients seeking treatment for respiratory symptoms in areas hit by flooding from Hurricane Harvey.
Dr. A. Cecil Walkes, Jefferson County's public health authority, called the remaining debris a "deadly conglomerate, an incubator for bacterial growth, parasite multiplication, fungi generation, protozoan and rickettesial replication, rodent and other small animal infestation and flies breeding" in an Oct. 2 letter he wrote to county officials.