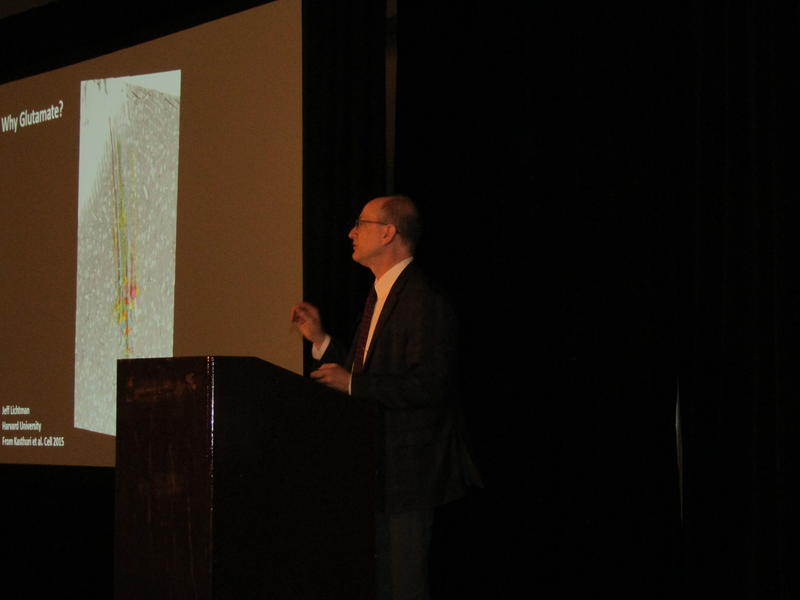 Post-Traumatic Stress Disorder (PTSD) has a reputation for being difficult to treat, especially in active duty military and veteran populations. That may soon change, according to research findings shared Wednesday at the 2017 San Antonio Combat PTSD Conference.
There are two medications approved by the Food and Drug Administration to treat PTSD: Zoloft and Paxil. Both are part of a class of antidepressants known as selective serotonin reuptake inhibitors.
They're only modestly effective and take about 10 weeks to set in. Outcomes have been poor in military and vet populations, particularly in people with chronic, multi-trauma PTSD.
A new kind of treatment is gaining traction. It's ketamine, a medication mainly used to start and maintain anesthesia.
On Wednesday a group of leading researchers gathered at the San Antonio Combat PTSD Conference, presented by STRONG STAR and the Consortium to Alleviate PTSD, two programs of UT Health San Antonio.
Dr. John Krystal, Chair of the Psychiatry Department at Yale University, studies ketamine's effects on the brain. In his keynote address, Krystal said that ketamine works fast to relieve symptoms of depression in trials, with some patients showing a complete turnaround after just one intravenous dose.
"This idea of people with chronic, treatment resistant depression–multiple treatments: psychotherapies, medications, electroconvulsive therapies–responding to a single dose of ketamine has been one of the most remarkable things that I've ever seen in my career."
Not all depression sufferers experience complete remission with ketamine, but the results are promising. Krystal explained that the patients usually see a 50 to 75 percent reduction in their symptoms. That change normally amounts to about 10 percent when patients add a traditional medication to treat their depression.
According to Dr. Krystal, ketamine's speedy onset may make it useful to PTSD sufferers.
"For not only inducing a rapid improvement in PTSD symptoms, but perhaps rapid improvement in symptoms that are of urgent importance for some veterans and military personnel, such as suicidal ideation."
Researchers know that stress from PTSD can cause certain connections in the brain to break down. Krystal refers to this phenomenon as a 'loss of synaptic connectivity.' When that occurs, mental faculties like memory, planning ability and emotional control are affected. Ketamine seems to help restore those connections, though there are still a lot of unknowns.
The Consortium to Alleviate PTSD is conducting a 4-week study on the drug in San Antonio. It will involve nearly 200 military personnel and veterans and test different ways of dosing ketamine. It will also measure how long the benefits of the drug last.