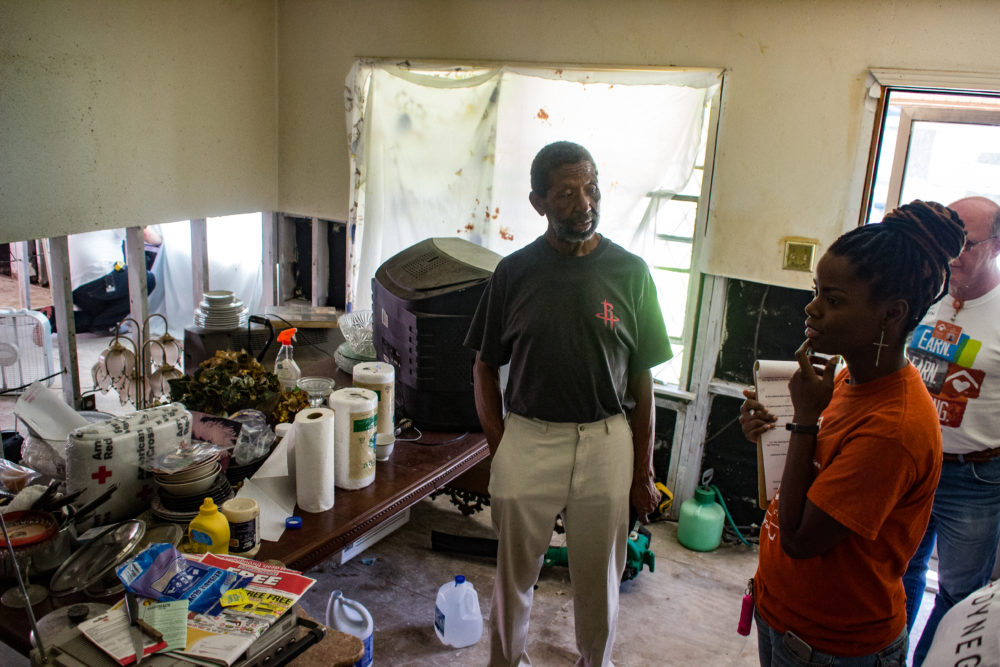 At Roy Vaxter's home in Trinity/Houston Gardens, Jesus Lopez knocks on several wooden beams. "I'm looking for consistency, hollowness," Lopez says. "Mainly to see if it's still structurally capable, if they're not then they'll need to be cut down and replaced." Lopez is there with a team of volunteers from Dynegy, who partnered with BakerRipley in providing assistance to flood victims. The group is assessing what stage of recovery Vaxter's home is in.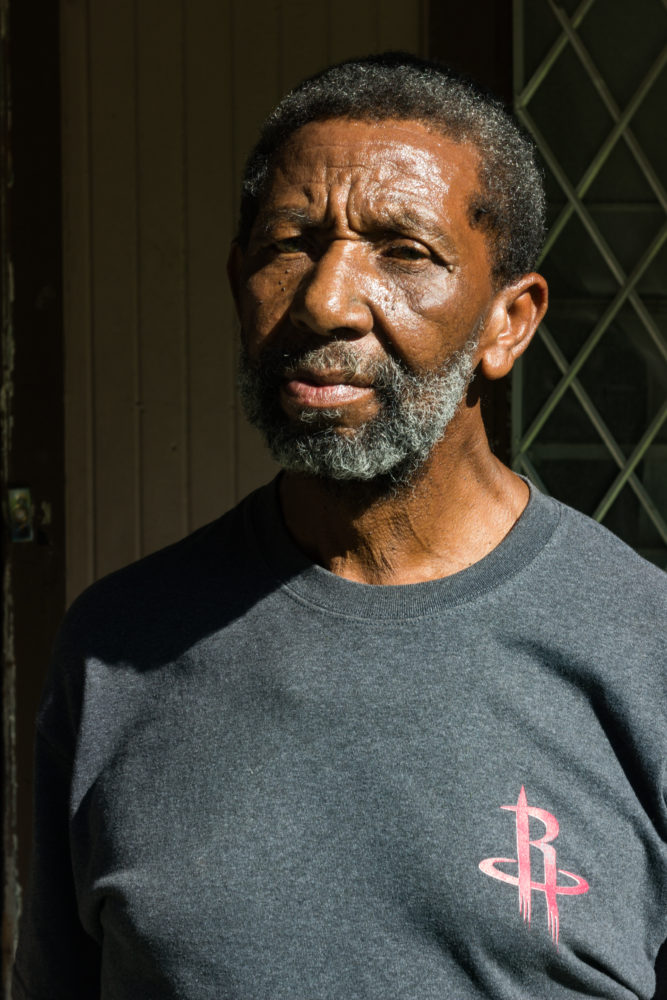 The volunteers are part of an effort among private groups to supplement public recovery services like FEMA and the Small Business Administration. For many Houston residents affected by Harvey, those public services aren't making them fully whole.
"It won't cover everything," Vaxter says.
Vaxter and his wife were rescued from their home by helicopter during Harvey. Vaxter's wife is disabled — she is currently in a nursing home as their home is repaired. That puts an extra burden on the couple as they try to recover.
"We've learned from experience that sometimes the FEMA dollars and the SBA loans that people get is just not enough, especially for vulnerable populations," says Rene Solis, Senior Vice President at BakerRipley. "The public funding that becomes available to individuals affected by disaster needs to be complemented with the funding that comes from the private donations."
Since Harvey, private groups have seen calls for their involvement both in recover efforts and in flood prevention.
BakerRipley has raised more than three million dollars in private donations for Harvey victims so far. That includes a $250,000 donation made by Dynegy.