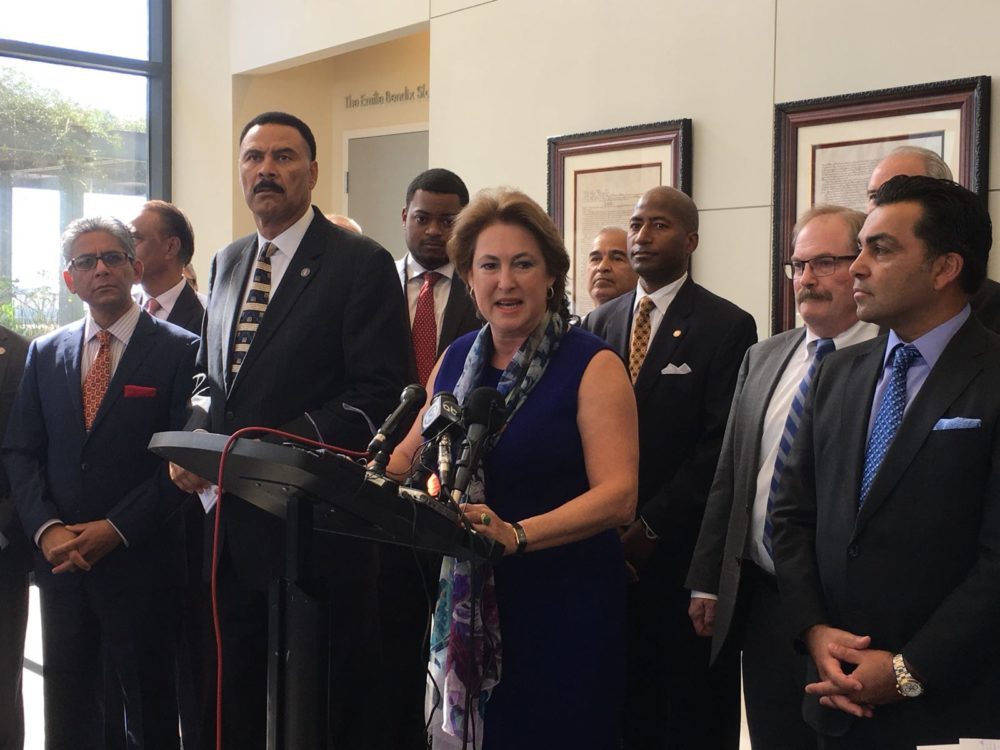 Harris County District Attorney Kim Ogg unveiled Tuesday a series of recommendations about the work of her office.
A group of 60 community leaders and experts —including former HPD Chief C. O. Bradford; Lydia Johnson, professor at the Thurgood Marshall School of Law; former Harris County Sheriff Adrian Garcia; and Tarsha Jackson, who leads the Texas Organizing Project in Harris County— worked on the recommendations, which cover a wide range of topics, such bail bond reform, officer-involved shootings and victims' rights, among others.
Regarding the reform of the bail bond system in Harris County, Ogg said the suggestions made by the committee emphasize to continue promoting the use of personal recognizance bonds, instead of cash bonds.
"When our prosecutors began recommending that, that was in line with the committee's recommendations," the DA explained during a press conference held at the South Texas College of Law Houston.
The District Attorney added that, also based on the suggestions made by the group, her office will expand the use of diversion programs for low-level drug offenders and, in regards to officer-involved shootings, those cases will be handled by prosecutors assigned to the DA's Civil Rights Division and will be presented to grand juries "expeditiously."