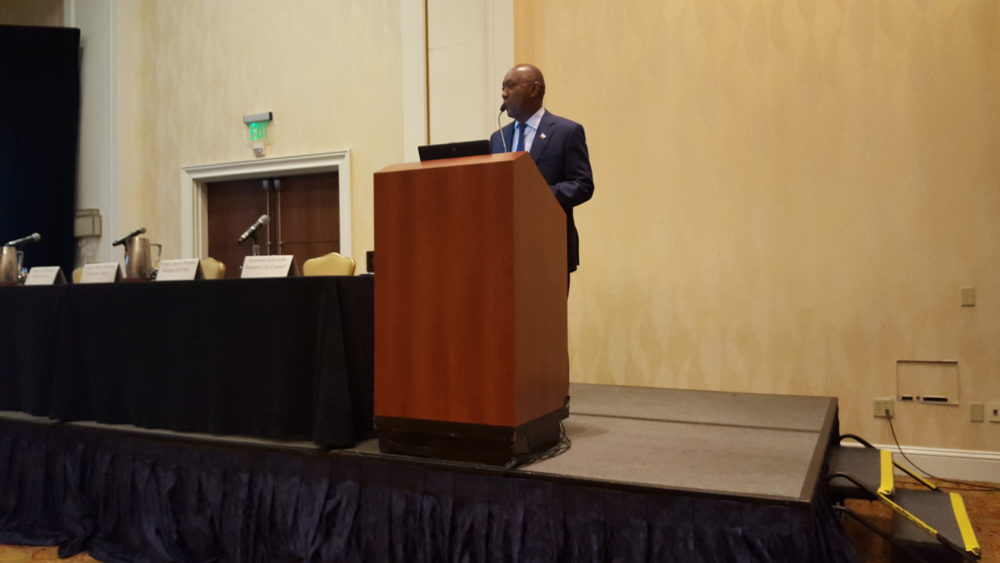 The Texas Mobility Summit brings together teams from around the state to discuss solutions to some of the state's most pressing transportation issues. This year much of the focus is on resiliency, and what systems can be put in place to keep help keep things moving after a flood or a hurricane.
Darran Anderson is TxDOT's Director of Strategy and Innovation. He says one of the initiatives they're working on is how to provide better information on local road conditions, along with the advisories they currently provide on state roads and highways.
"We're working to fill those gaps and tie those together so that we have a much more cohesive understanding across the entire state," says Anderson.
And with autonomous vehicles under development, Anderson says they also have to figure out how those will be used in an emergency.
"How do they both get out of the flooded area in this case or get supplies into the flooded area, which is just as critical to the recovery as was any kind of evacuation that people did," adds Anderson.
The summit is also looking at some non-weather related issues, like the future of ridesharing and how to move freight more efficiently out of local ports.