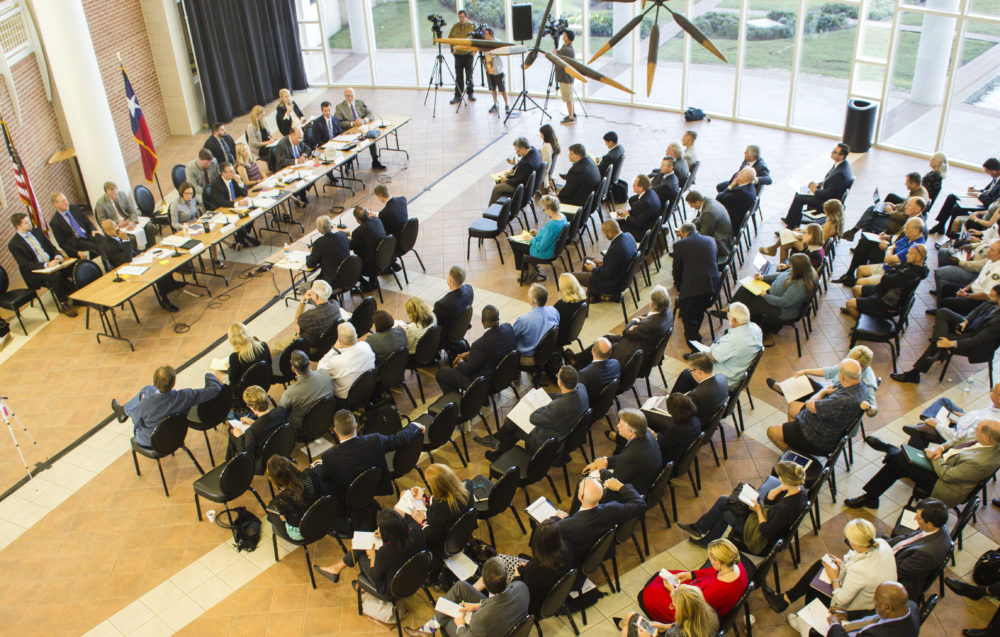 The Texas Senate Committee on Agriculture, Water, and Rural Affairs says time is up for groups studying flood control near the Gulf Coast. The committee held a hearing Monday morning where state senators asked local, state, and federal officials how the were responding to Harvey and how the state may help prevent similar flooding in the future.
The committee's primary focus was on finding and clearing obstacles in getting flood control projects completed. Chair of the committee and state senator Charles Perry said he was tired of hearing about ideas which need to be studied. The senator noted a file folder full of flood control studies completed in years past.
"When I hear the word 'studies' that often means defer for someone to forget," Perry said.
While some questions on the viability of current prevention measures were left unanswered due to lawsuits against various groups, officials suggested the biggest obstacle to many flood prevention projects was money, which they hope to get from the federal and state governments. Officials say the tax burden on local communities would be too great to fund projects locally.
The committee met with representatives from the Army Corps of Engineers and the Harris County Flood Control District along with representatives from Harris, Montgomery, and Chambers counties. Regional river authority representatives also testified before the committee.