The dispute between residents of a senior living facility near downtown Houston and the Housing Authority goes on.
Some of the people who live at 2100 Memorial Drive are complaining about what they say is a lack of transparency.
Connie Castillo is one of them.
She questions the argument by the Houston Housing Authority (HHA) that the apartments must be vacated to repair the damage caused by Harvey, including the electrical and water systems.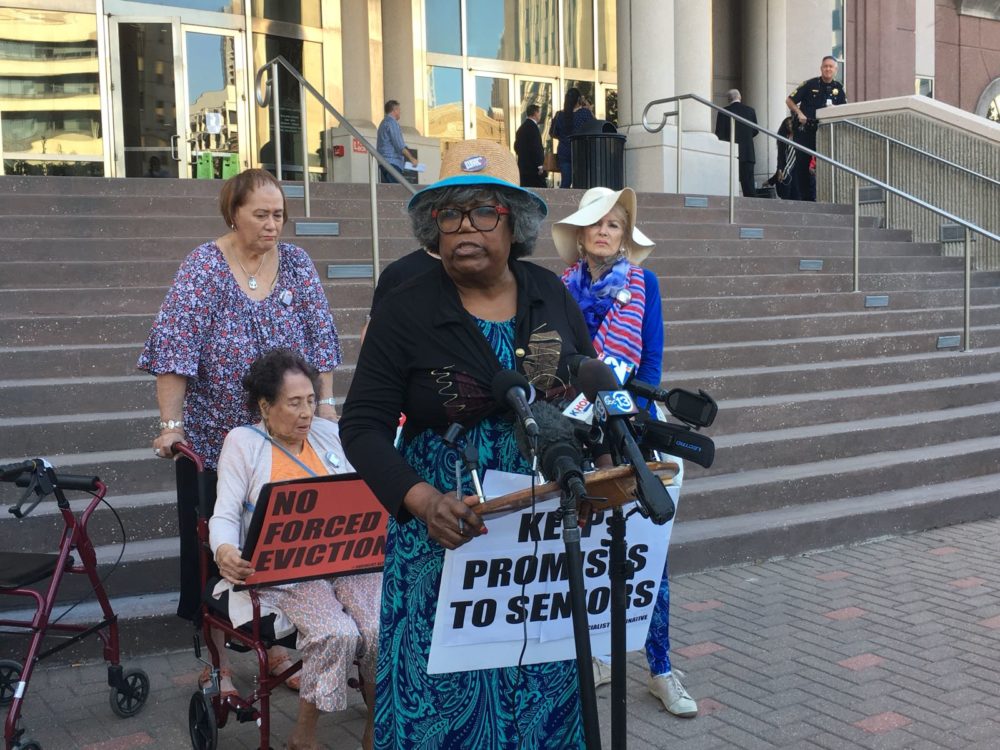 "On the notes that they gave us they said that it was not safe for us to stay there, but I haven't seen anybody work on any of those issues and the power's never gone out, not even during the hurricane," Castillo noted during a press conference held before a hearing related to the lawsuit several residents of the senior living facility have filed against the HHA.
Castillo also claims that some residents are being harassed to make them leave their apartments.
The HHA said in a statement that the repairs cannot be done until every resident is moved out of the building, but didn't respond to the allegations about harassment.
The HHA says the residents who have 2100 Memorial Drive will be given preference to return when the property is safe.
A hearing on the lawsuit is scheduled for Wednesday.