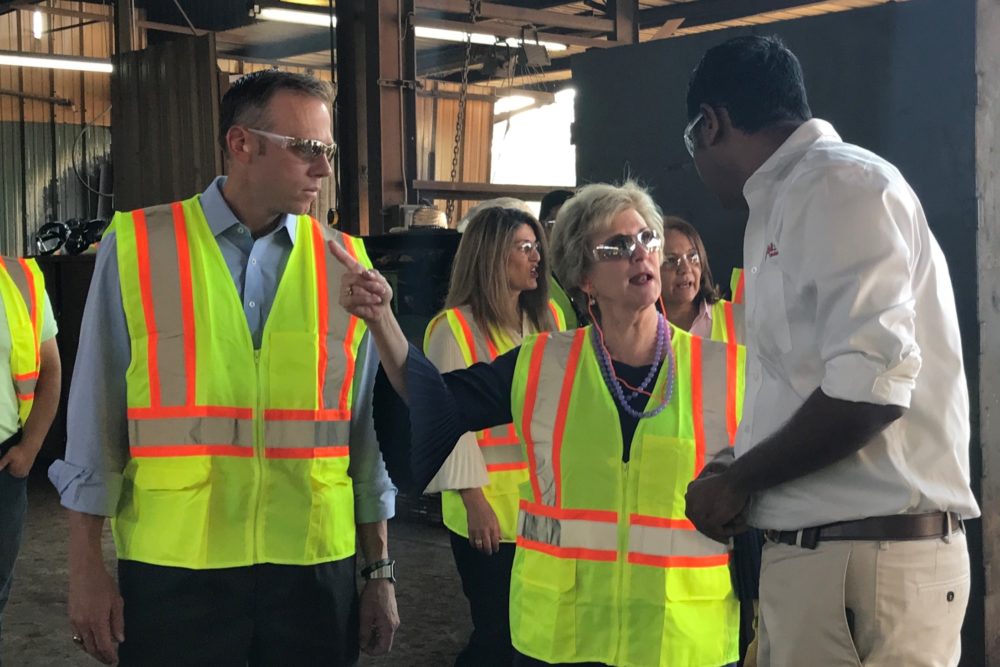 Max Tejada started Tejas Tubular in 1990. He'd never borrowed money from the Small Business Administration, and never thought he'd need to. Until Hurricane Harvey. Now, he will apply for a loan to repair damaged facilities, and make up for lost product and wages.
"The time they could not make to work because of the storm, we paid everybody," Tejada says.
Linda McMahon is the Administrator of the SBA and stopped at Tejas Tubular on Wednesday to access the effects of Harvey. McMahon's concerned about oil and gas businesses because she feels their pain is felt by everyone.
"All of the damage that came as a result of the hurricane, and clearly that would affect our energy prices," says McMahon. The former CEO of co-founder of World Wrestling Entertainment, Inc. has $1,000,000,000 of SBA money to loan businesses and individuals that sustained financial damages from the hurricane.
In Texas, the Railroad Commission oversees the Oil and Gas industry and Commissioner Ryan Sitton thinks it makes sense that the SBA is looking to help related companies.
"It's not overblown to say there could potentially be a 100,000 people who work in or around this business that were effected. And pardon the pun, if weathered the storm through the economic challenges, we should be fine on the back end, he says.
Unlike typical SBA loans that are applied for through banks, the Harvey related loans will handled directly by the agency.