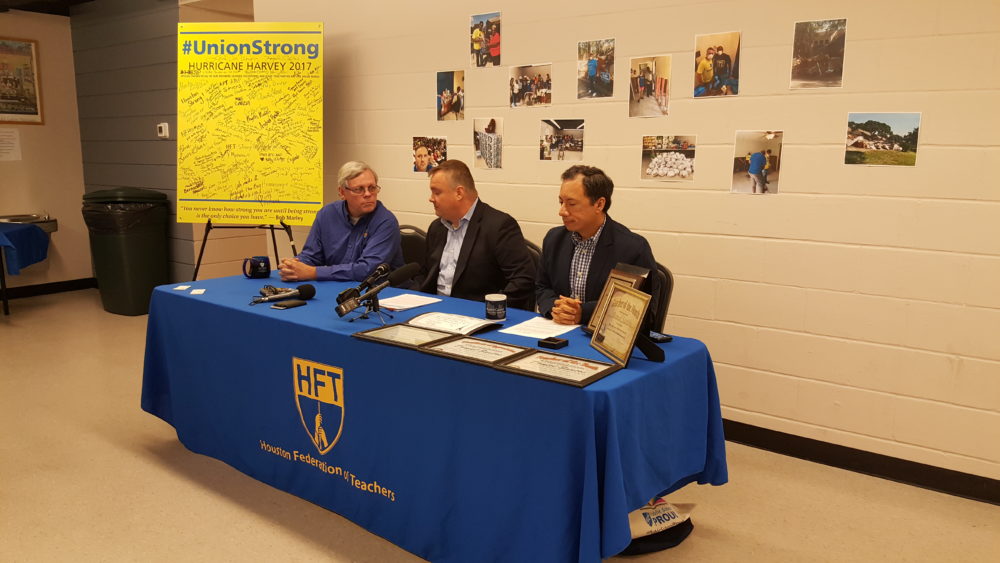 The Houston Independent School District is no longer allowed to use what a court deemed, an unfair teacher evaluation system to terminate educators.
The Education Value-Added Assessment System or EVAAS takes students standardized test scores and uses a confidential computer program to judge the effectiveness of teachers.
Zeph Capo is the president of the Houston Federation of Teachers. He said the system doesn't consider real life factors that may affect test results.
"Kids don't come to school in vacuums." he said. "Life happens whether it is a disruption of the family environment or whether it's a natural disaster like Harvey."
Andrew Dewey is a union member and one of the seven teachers who sued the district. He worked as an educator in HISD for over 30 years.
Dewey said even when his students scored well on tests, EVAAS still gave him a poor rating as a teacher.
"One year I was teaching my students achieved 94 percent, achieving the top level of the STAAR test," he said. "I received my EVAAS scores and they were deep red."
Now that EVAAS won't be used, the union hopes for a more hands on approach. They plan to form a committee with experienced teachers and researchers to find a solution for better teacher evaluations.