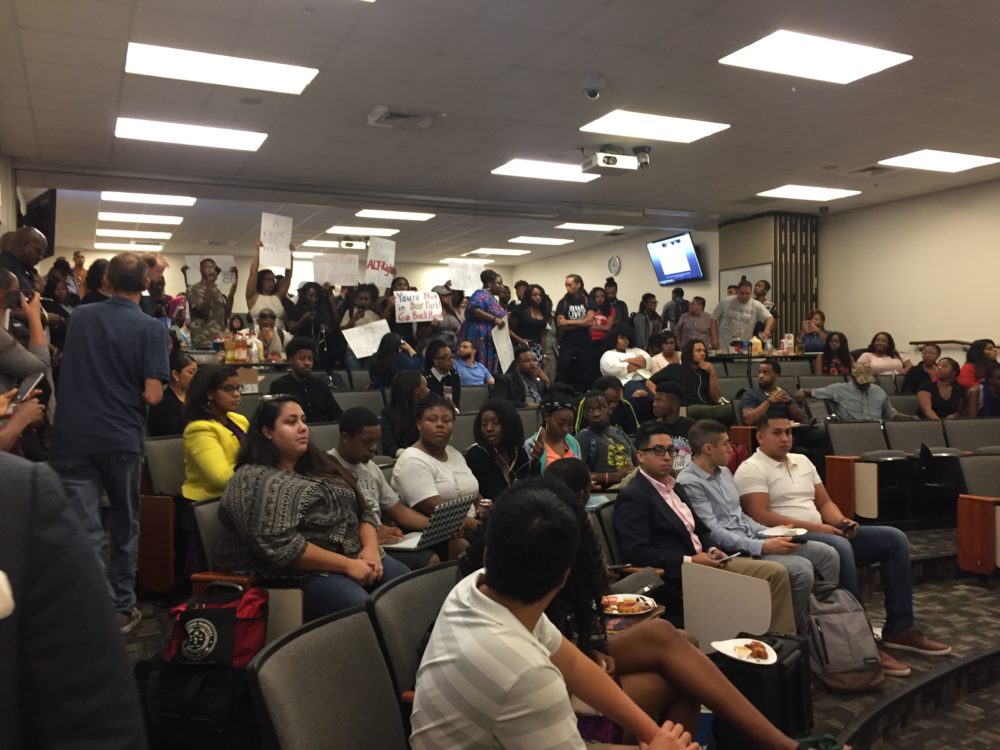 Students at Texas Southern University were forcibly removed by police while protesting on campus. The group was protesting State Representative Briscoe Cain who was scheduled to speak at the university about limited government. Student protesters say Cain shouldn't have been given a platform because of his stance on transgender rights and actions many have regarded as racist.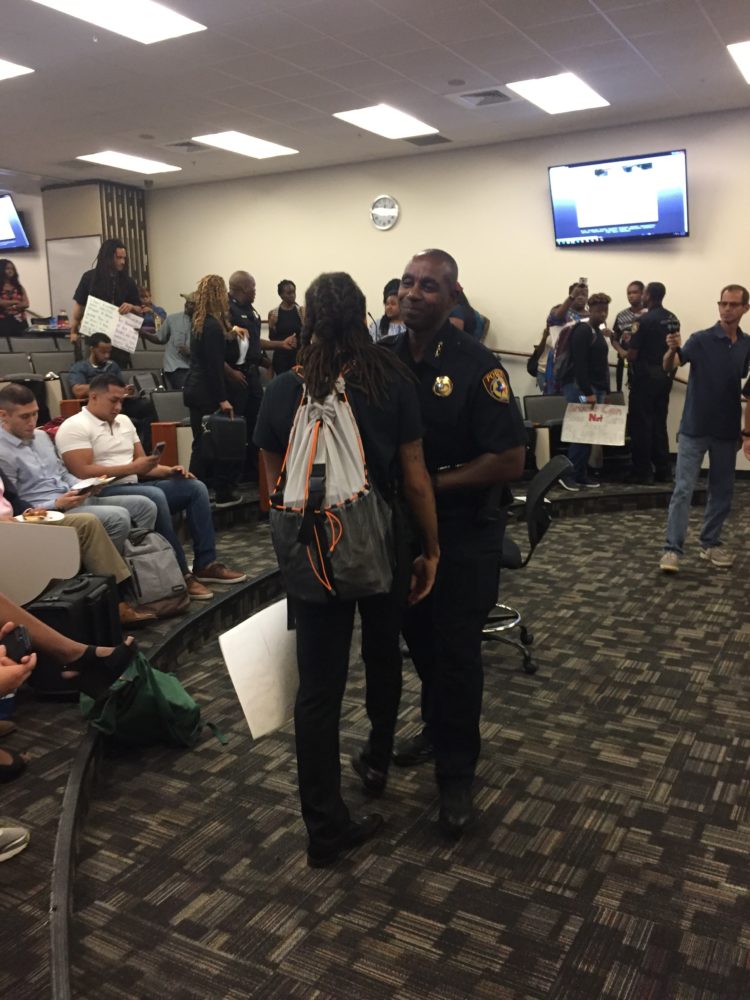 TSU president Austin Lane interrupted the event himself, inviting protesters back into the room before saying Cain's host organization had not followed the proper approval process for campus speakers. Lane then canceled the event.
"I think it's been a struggle trying to get administration to take seriously the concerns of students on a variety of issues," said TSU law student Justin Tolston. Tolston was one of the protesters removed from the event. He helped organize the demonstration after asking TSU administrators to cancel Cain's talk.
In a statement to Houston Public Media, Representative Cain said he felt TSU administrators were bullied into canceling the event. "It's a sad day for universities across Texas whenever speech and a variety of views are prevented from being presented due to bullies," he added.