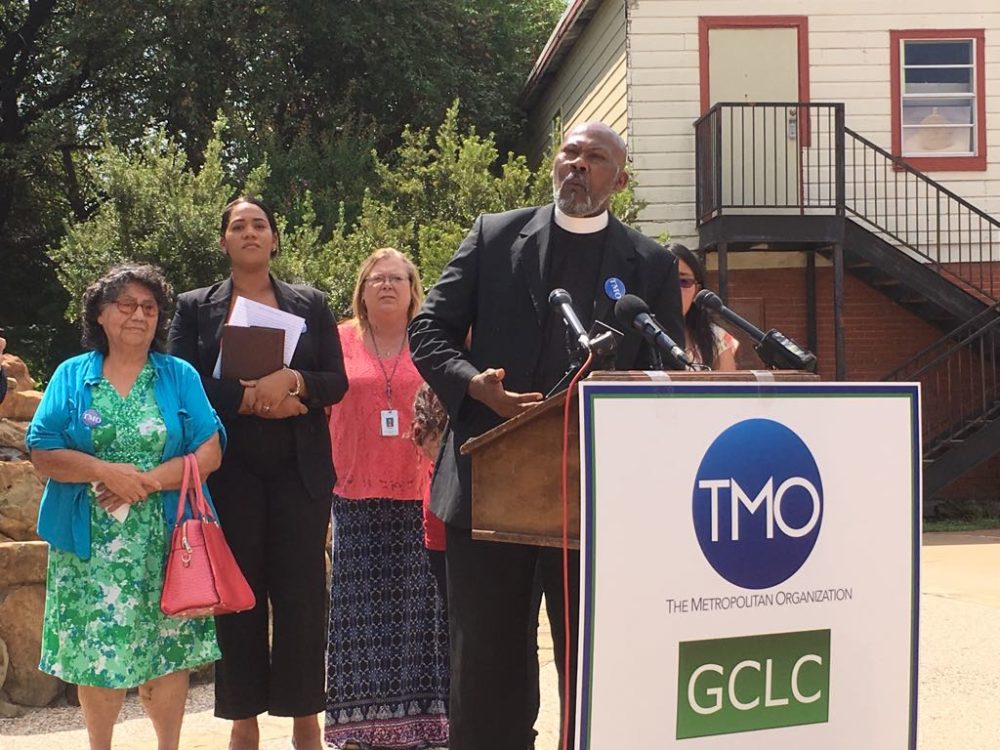 Members of The Metropolitan Organization (TMO) demanded Friday that the state of Texas requests to extend the deadline for Harvey victims to sign up for the Disaster Supplemental Nutrition Program, also known as D-SNAP, which provides funds to buy food.
The deadline to sign up is this Friday, October 6th, and TMO, which is a multi-faith group, says the Texas Department of Health and Human Services should request from the federal government an extension of at least one week.
TMO argues that many individuals and families from greater Houston have not had enough time to sign up because the lines at the facilities designated to do it were too long.
On Friday morning, there were about 8,000 people waiting in line to sign up for D-SNAP at the George R. Brown Convention Center, in downtown Houston.
"It is nothing short of a travesty," said Deacon Sam Dunning, director of the Office of Justice and Peace at the Archdiocese of Galveston-Houston and a TMO member, during a press conference held at Our Lady of Guadalupe Catholic Church, near downtown Houston.
The Convention Center is scheduled to close its doors at 7 p.m. this Friday, October 6th.
According to preliminary data, more than 200,000 people have received D-SNAP funds so far in Harris County, the Houston Chronicle reported.