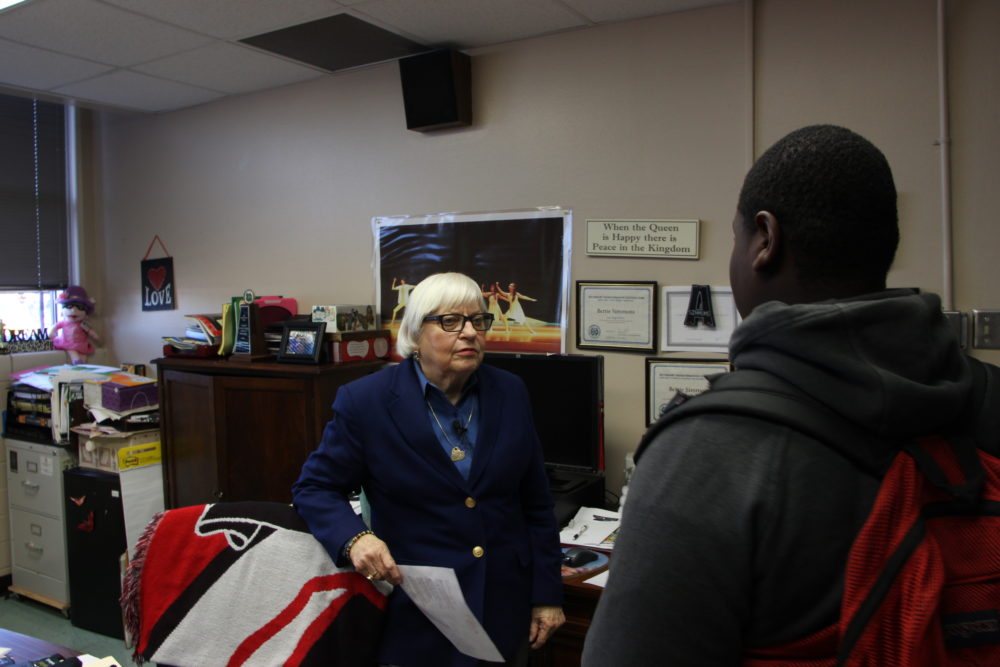 Seventeen years ago, Bertie Simmons came out of retirement to turn around Furr High school in east Houston. She helped improve the school and win it ten million dollars in a national competition.
But the Houston Independent School District (HISD) said on Wednesday night that Simmons had been temporarily relieved of her duties as principal of the school. On Thursday, the school district alleged that the principal's temporary reassignment is because of a flap over uniforms.
HISD says they won't provide specific details to protect people's privacy and that administrators are working with campus leaders to make sure there's no disruption to class.
News 88.7 has obtained a copy of the memo that details those allegations.
In that memo, dated Sept. 29, 2017, the area superintendent for schools on the east side, Jorge Arredondo, told Furr High School's principal that she didn't follow the district's decision to relax the student dress code after Harvey. He also alleged that Bertie Simmons verbally threatened student with a baseball bat. Arredondo ordered her to stay home and away from the campus she's led since 2000.
Meanwhile, Simmons' attorney, Scott Newar, wrote Superintendent Richard Carranza that all these claims are false.
He argued in the letter that the district left it up to individual principals how to handle uniforms, citing examples from other principals at Lamar High and Hogg Middle. Newar explained that since Furr High has a history with gangs, Simmons' strict uniform policy helps reduce violence. What's more, both the district and Furr High gave out free uniforms to help students who lost clothes during the flood.
As for a threat of using a baseball bat, Newar acknowledged that Simmons has routinely — and playfully — joked about a bat in her office. But he said that "it defies credulity and commons sense" that Simmons could threaten someone since she is five feet tall and 83 years old.
While the investigation is pending, both the district and Simmons attorney have declined to comment.