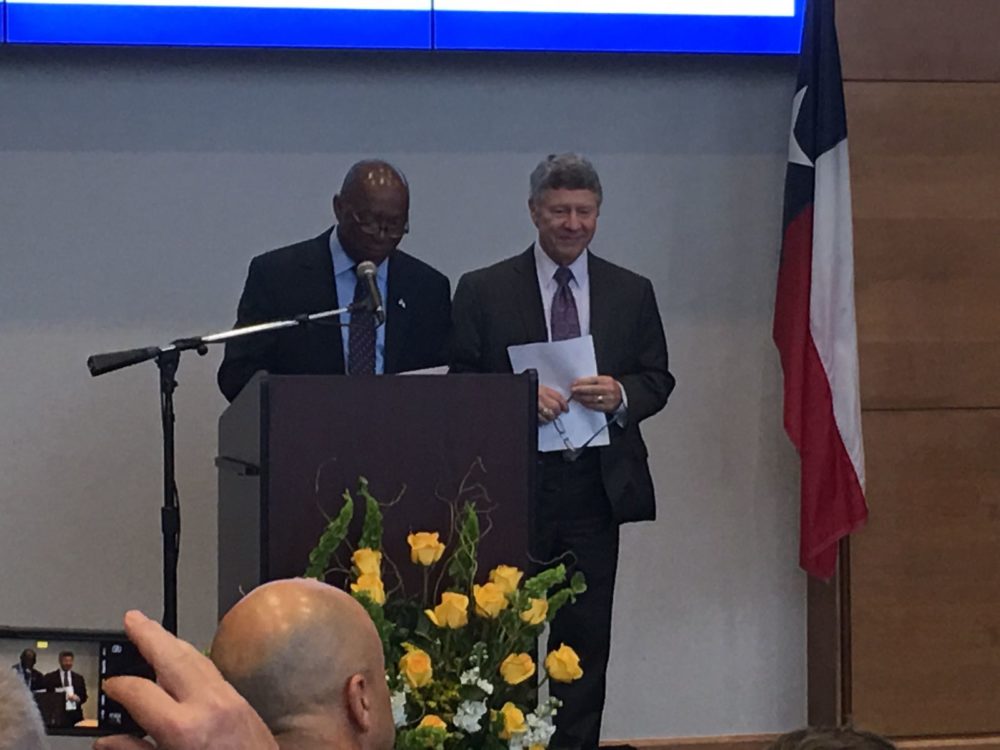 Houston Mayor Sylvester Turner and Harris County Judge Ed Emmett announced Tuesday the first 28 recipients of grants funded through the joint Fund the City and the County created to help Harvey victims.
Tony Chase, co-chair of the Fund, says that, so far, they have raised approximately $79 million.
The first round of grants amounts to $7.5 million and the chosen non-profits will use the money to provide services such as temporary housing, home repairs and rental assistance, among other things.
Chase also says the goal is to have all the monies of the Fund distributed in the next nine to 12 months.
The non-profits that received the funds include household names, such as Catholic Charities of the Archdiocese of Galveston-Houston and the Salvation Army, but also groups that work in certain parts of greater Houston, like the Katy Christian Ministries and the Fifth Ward Community Redevelopment Corporation.
Mayor Turner emphasized during a press conference to announce the grants that the help isn't just for people with low income levels.
"You may be middle income, OK? But all of your stuff is on the curb and you've exhausted your savings and your bank account. Well, you need help too," Turner noted.
The grant contracts specify the selected non-profits must use the funds for programs benefiting Harvey victims within the next 90 days.