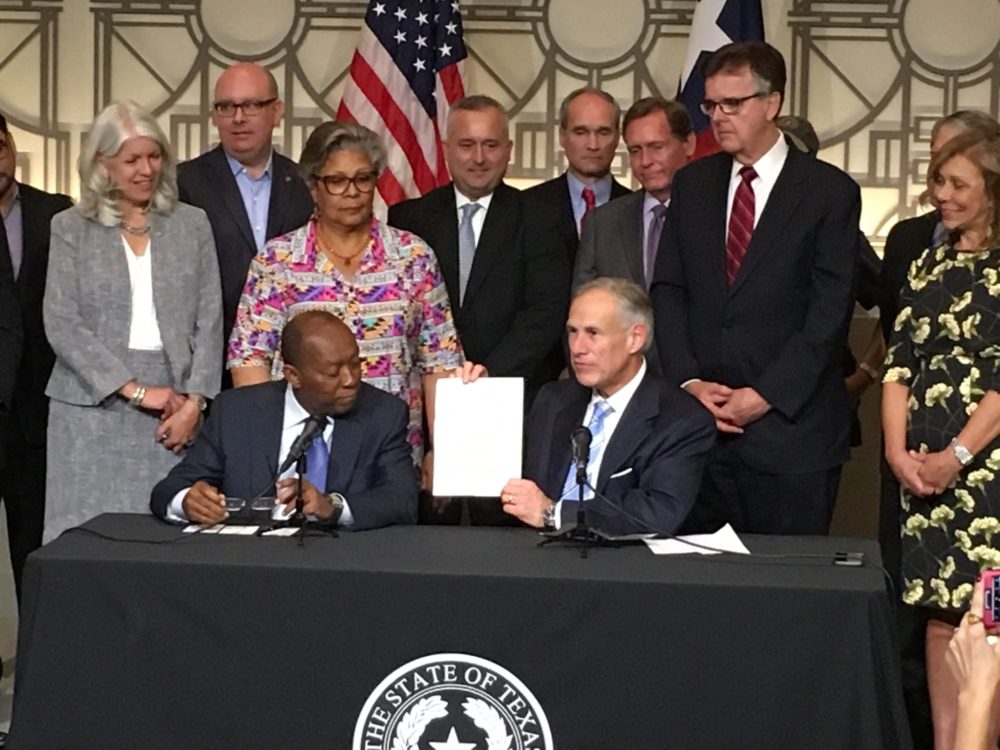 Texas Governor Greg Abbott personally delivered a $50 million check to Houston Mayor Sylvester Turner during a joint press conference on Friday to help the city with urgent needs after Hurricane Harvey, mainly debris removal and rebuilding.
Turner, who publicly thanked Abbott, announced that with this additional financial aid from the state, there will be no need for a tax increase or to raise the revenue cap, as he had previously considered as a means to finance the city's recovery.
The $50 million, the Governor explained, comes from the $100 million disaster relief fund appropriated during the last legislative session, with the biggest chunk going to debris removal and rebuilding, Turner said, and $10 million to additional insurance.
The Mayor estimated that only cost of debris removal is $263 million, and stressed that although the state's aid is welcome, recovery will still be tough because the total "damage is far greater." The city now has up to 453 trucks for debris removal, he highlighted.
Abbott, who had previously said that Texas would not use its Rainy Day fund to help with Harvey recovery, acknowledged on Friday that rebuilding will require using it, "but also a lot more." As he explained, Rainy Day fund covers less than a tenth of Harvey's damage to all of Texas. He added that the fund will be tapped once the full extent of Harvey's damage is known.
Abbott also left open the possibility of calling the Texas Legislature back for a second special session to deal with Harvey damage, not just in Houston but in all areas hit.