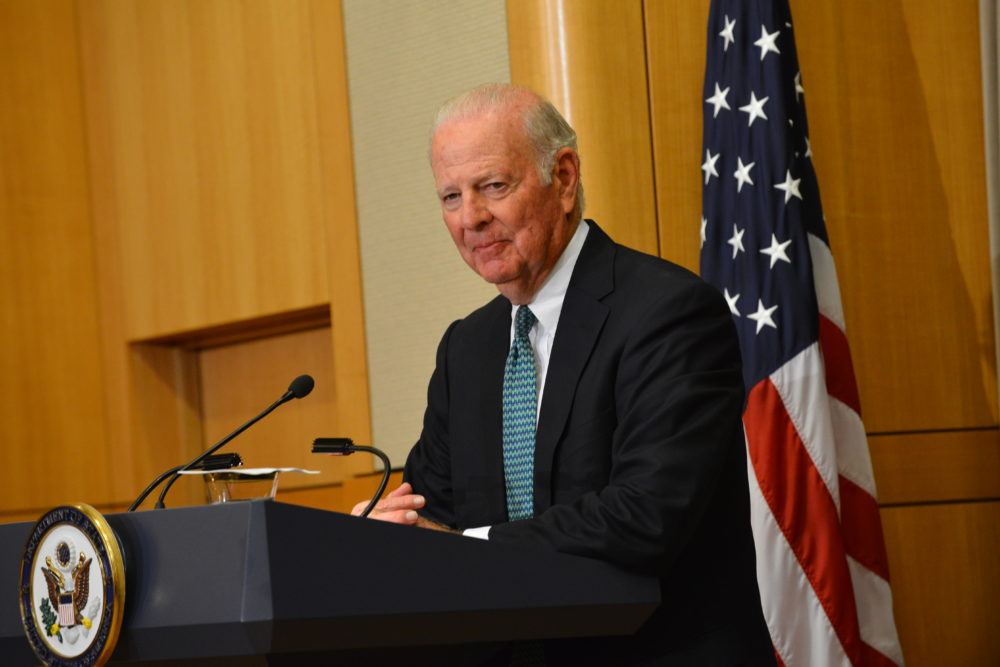 Former Secretary of State James Baker on Thursday called on Republicans and Democrats to join forces to fight climate change.
"I don't think we ought to let our national debate on this issue wait until somehow 'the moment is right.' Such a perfect moment may never arrive if we spend too much time debating the exact role that mankind may play in climate change and not enough time seeking solutions," said Baker, speaking before an energy forum at Rice University's Baker Institute.
Baker criticized Democrats' reliance on environmental regulations to rein in carbon emissions, particularly former President Obama's Clean Power Plan
. But he said that rolling back such regulations without taking any other action – the approach endorsed by many of his fellow Republicans and adopted by President Trump – is no solution either.
A self-professed climate skeptic, Baker said as long as the parties continue talking past each other, the problem will only get worse. "And so I would submit to you that the potentially tragic results of inaction are not worth the risk."
Baker argued for the adoption of a market-based plan to reduce carbon emissions that he and several other Republican elder statesmen proposed earlier this year. The plan would use a combination of a gradually rising carbon tax and tariffs on imports from countries that don't control carbon emissions, in order to encourage industry to cut its greenhouse gas output.
Funds collected from the tax and tariffs, he said, would go back to the American people as monthly dividends. Once the combination of taxes and incentives are in place, the EPA would phase out energy regulations that are no longer needed. "It seems to me that this solution should be able to attract support from both sides of our political divide on this issue," Baker said.