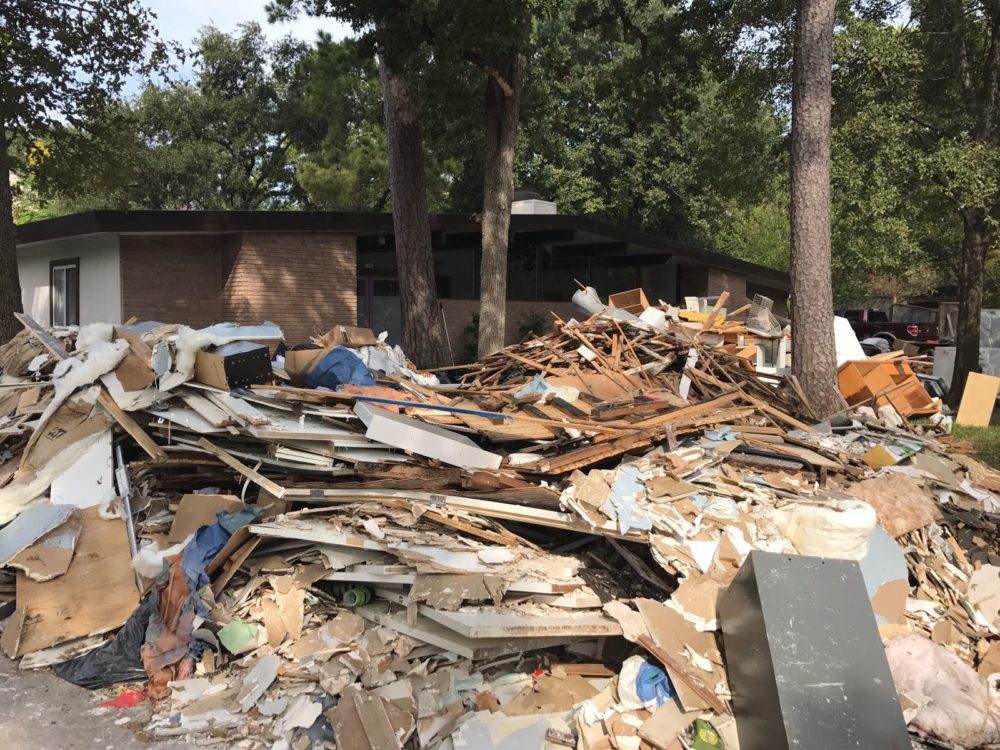 Harris County medical officials have confirmed a Kingwood woman's death is tied to bacteria linked to Harvey floodwaters.
Autopsy results confirm that 77-year-old Nancy Reed suffered necrotizing fasciitis, or flesh-eating bacteria. County officials say Reed came in contact with the bacteria after falling in her home after the storm and cutting her arm, which became infected. Her case is the 36th official Harvey-related death in Harris County.
According to the Centers for Disease Control and Prevention, there are approximately 700 to 1,100 cases of the flesh-eating virus in the United States each year.
While it's a rare case stemming from the storm, officials say other health concerns still remain — even a month after the storm. What are they?
To find out, Houston Matters talks with a pair of public health experts to find out. Dr. Peter Hotez is the dean of the National School of Tropical Medicine at Baylor College of Medicine, and Dr. Umair Shah is the executive director of Harris County Public Health.