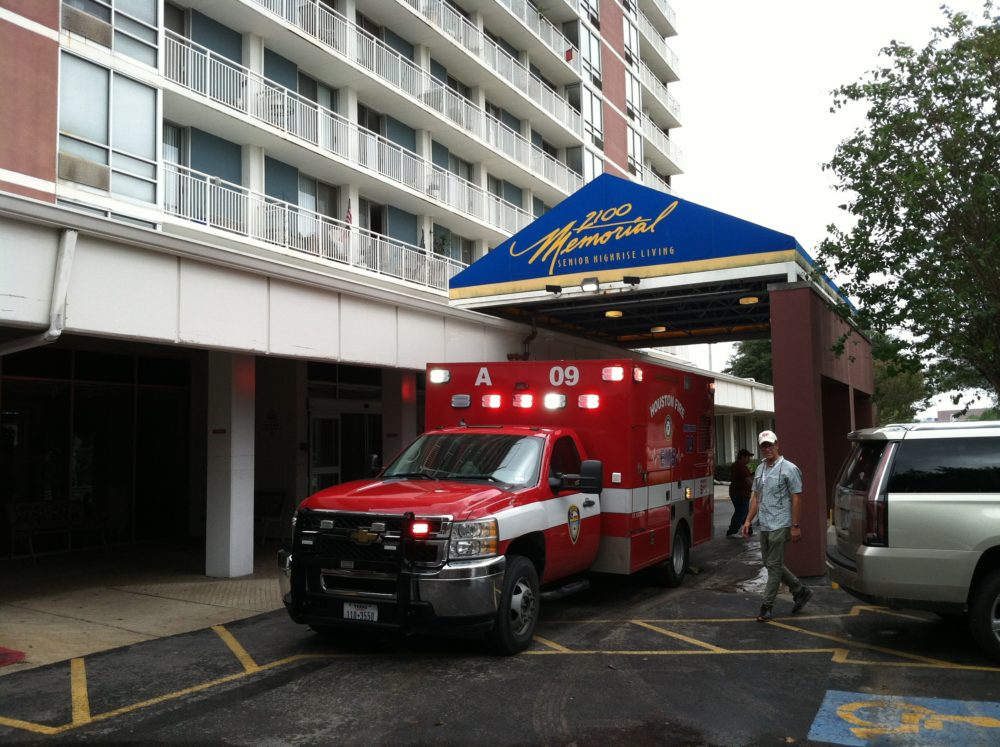 A previous version of this story erroneously called 2100 Memorial an assisted living facility.
The 2100 Memorial senior living facility just west of downtown Houston was flooded when Buffalo Bayou went over its banks.
Only the first floor flooded. No apartments were affected but the floodwater temporarily shut off the electricity and tap water.
Those issues were resolved after a few days. Yet, more than three weeks later, all residents received notices telling them to move out within five days.
Now, Lone Star Legal Aid has filed a lawsuit on their behalf.
Director of litigation Rich Tomlinson doesn't buy the Housing Authority's argument that the storm rendered electrical equipment a safety threat.
"There's nothing to say that they couldn't replace those transformers relatively easily if it's off-the-shelf transformers," he said.
Numerous 2100 Memorial residents spoke out at City Council last week.
In an email to News 88.7, the Housing Authority said it doesn't comment on pending litigation.
On its website, it says it's helping residents move and that it understands many will not be able to make the deadline.
It also says current residents will be given preference if they want to move back once the safety issues are resolved.
Tomlinson said Lone Star Legal Aid will ask for a temporary injunction hearing to halt the eviction process.