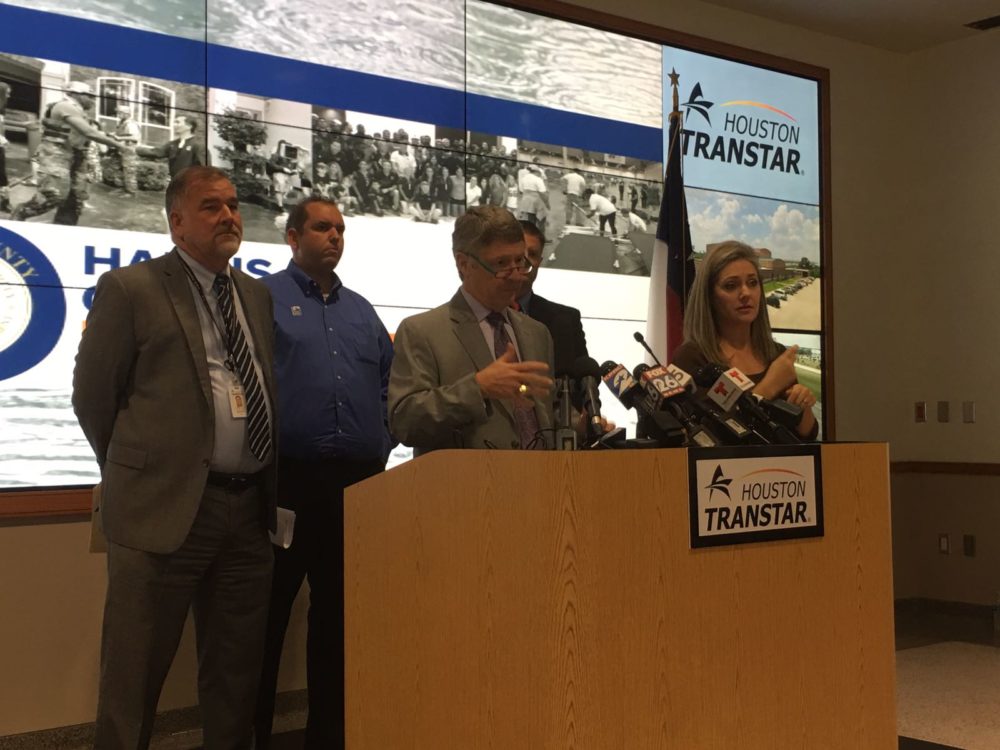 Harris County officials say that, as of Monday, more than 500,000 cubic yards of debris caused by tropical storm Harvey have been removed from the areas for which the County is responsible.
County Engineer John Blount provided that information during a press conference held at Houston Transtar and explained that the county is responsible for clean up operations in unincorporated areas, as well as in the cities of South Houston, Shore Acres and Hunters Creek Village.
"We intend to have what we call first pass, go pass every house, done within 90 to 120 days of the event, and we're still on schedule to do that, if not ahead of schedule. We will go past every house three times," Blount detailed.
Russell Poppe, executive director of the Harris Flood Control District, talked about potential buyouts of flooded homes and said the county has received over 3,000 inquiries about that process.
Harris County Judge Ed Emmett anticipates the buyout process, which is managed by the federal government, will be significant because "before 1984, when there were no controls, people built places where they shouldn't be."
Emmett also reminded the public all the people who had been sheltered at NRG Center have already been relocated to another shelter, managed by the Red Cross and set up at Greenspoint Mall, and emphasized that the Federal Emergency Management Agency (FEMA) has more than 10 recovery centers across Harris County.