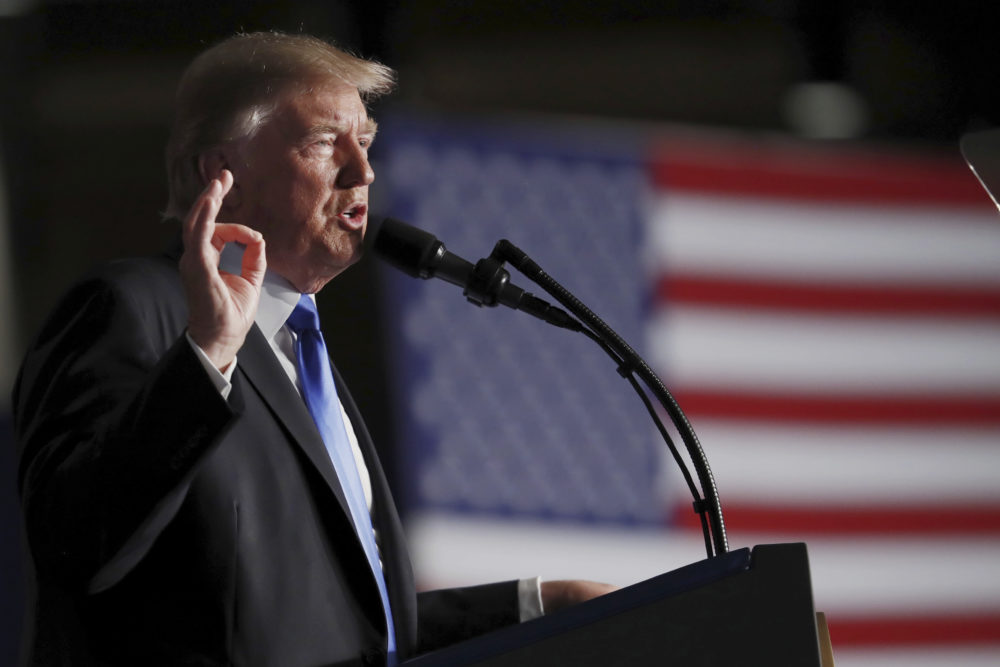 On this episode of Party Politics, co-hosts Jay Aiyer and Brandon Rottinghaus address the political news of the week from across the country:
'The Wire'—was Manafort wire tapped under subpoena?

Hillary speaks!

Obamacare repeal— the final gasp of a healthcare bill proposed by Senators Lindsay Graham and Bill Cassidy

Corporate Bachelor—Amazon edition. Which city will get the rose?

Spicey rocks the Emmys
Then, the profs talk about President Donald Trump's address to the United Nations this week in his home city, New York. As always, don't forget to listen to our weekly Texas-centered episodes, too!
Party Politics is produced by Dacia Clay and Edel Howlin. Our audio engineer is Todd Hulslander.