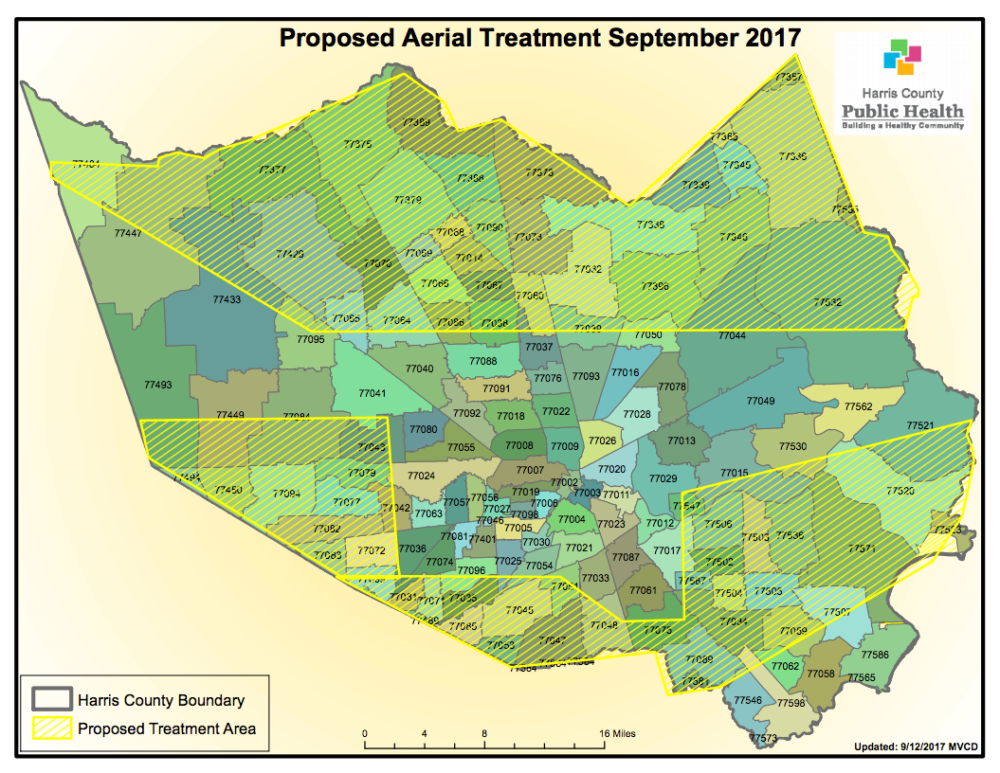 Umair Shah is with the Harris County Department of Public Health.
He says now is a critical time to fight mosquitoes after Harvey left behind the standing water they breed in.
"We generally look at about a week or two after you start to see the water receding, that you start to have the mosquito activity increasing," he says.
The county normally uses trucks to spray but they can only reach certain areas and it's time consuming.
So now, the county is calling in help from the U.S Air Force Reserve.
Modified cargo planes will spray 600,000 acres of Harris County with insecticide.
"Areas that we can't get with our ground trucks or areas we see an increased volume of mosquitoes that we feel that it would take to long to be able to do it through ground coverage, that's where the aerial spraying comes in," Shah says.
He says the insecticide is safe and most people won't notice it, but it could affect bees so they're warning beekeepers to cover their colonies.
The aerial spraying will begin Thursday evening.