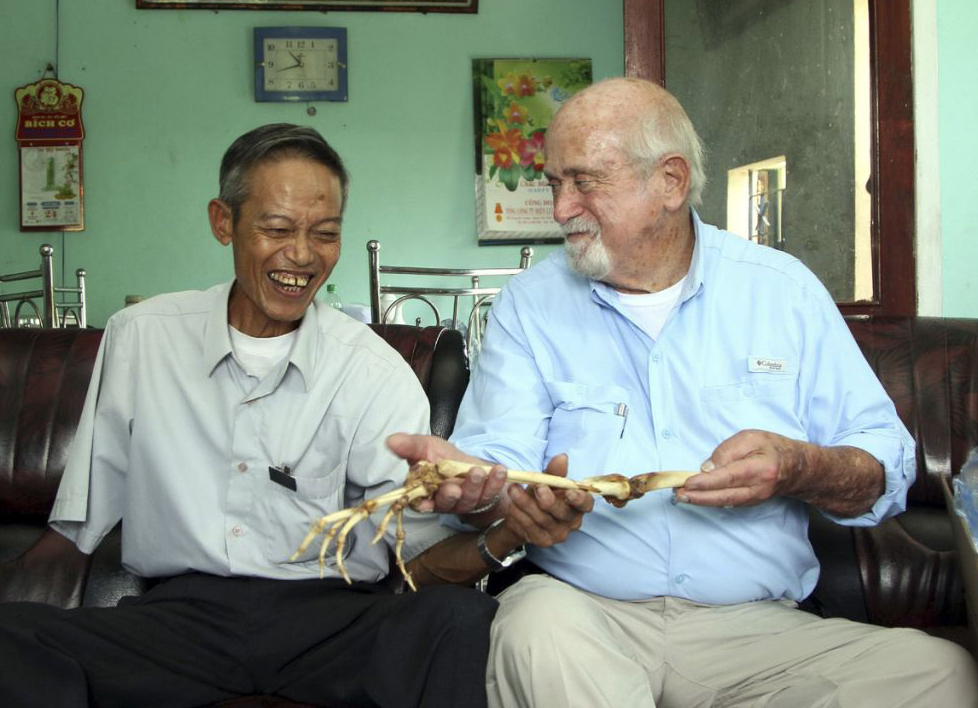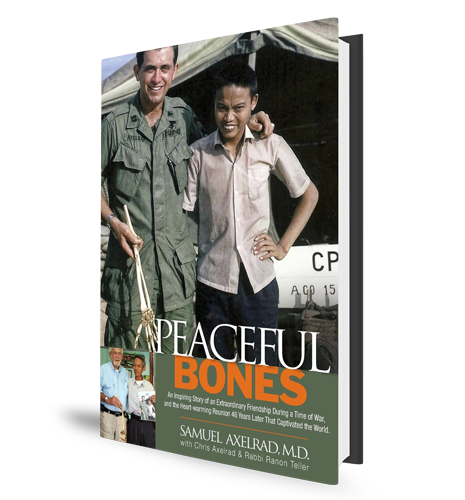 During the Vietnam War, Houston resident Dr. Samuel Axelrad had to amputate a young man's arm. That young man — and that right arm – play a central role in Axelrad's memoir, Peaceful Bones.
One day, US troops brought a severely wounded patient into the medical clinic Dr. Axelrad ran on an American base. They'd found him dying alone in a rice field. The patient was a North Vietnamese soldier – aka the enemy. But, instead of letting him die, Axelrad decided to save his life, amputating the man's right arm in the process.
While Axelrad originally only knew the man as "Charlie" – as US troops referred to enemy soldiers – he later learned his name was Hung Nguyen. Once Hung recuperated, he worked for Axelrad as a medic and translator in a children's ward of a clinic Axelrad oversaw. Later, Hung would run a military pharmacy.
However, after the war, the two men lost touch as Axelrad returned home to the United States.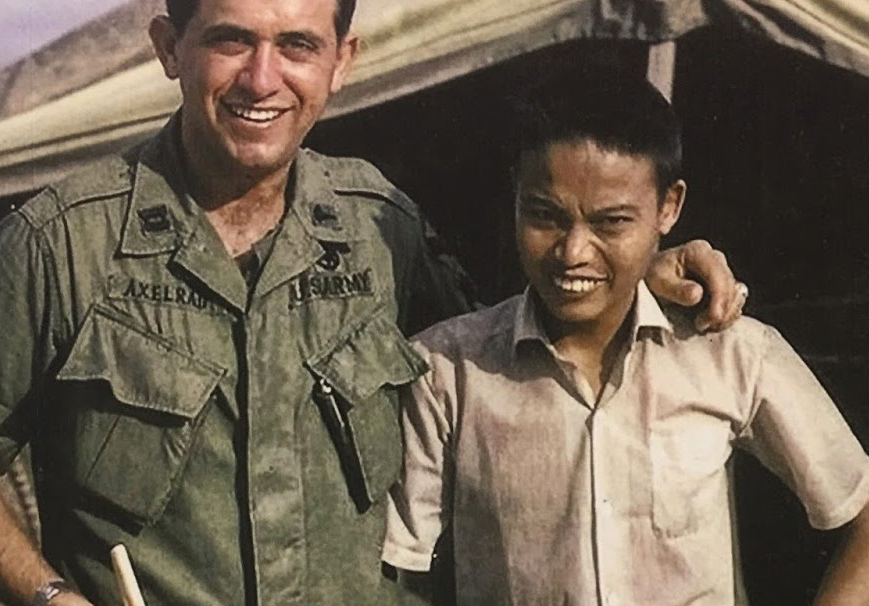 Decades later, in 2010, Axelrad opened an old trunk he kept military items in and made a surprising discovery – he'd apparently kept the bones of Hung's right arm, which he amputated.
So, on a return trip to Vietnam in 2012 he began the quest to find Hung or his family and return the man's arm bones. During the visit, he mentioned the story to a journalist there, and eventually they were able to track down Hung, who was alive and well in the very village where Axelrad had seen him last.
In 2013, the doctor and his patient reunited for the first time in some 45 years. After shaking hands (with their left hands) and hugging, Axelrad reunited Hung with the bones from his right arm.
Axelrad says he wants the story to serve as a reminder of what can be achieved when humans choose compassion toward their fellow man.
MORE: Humerus Reunion: Doc Returns Vietnamese Vet's Arm (Yahoo News)