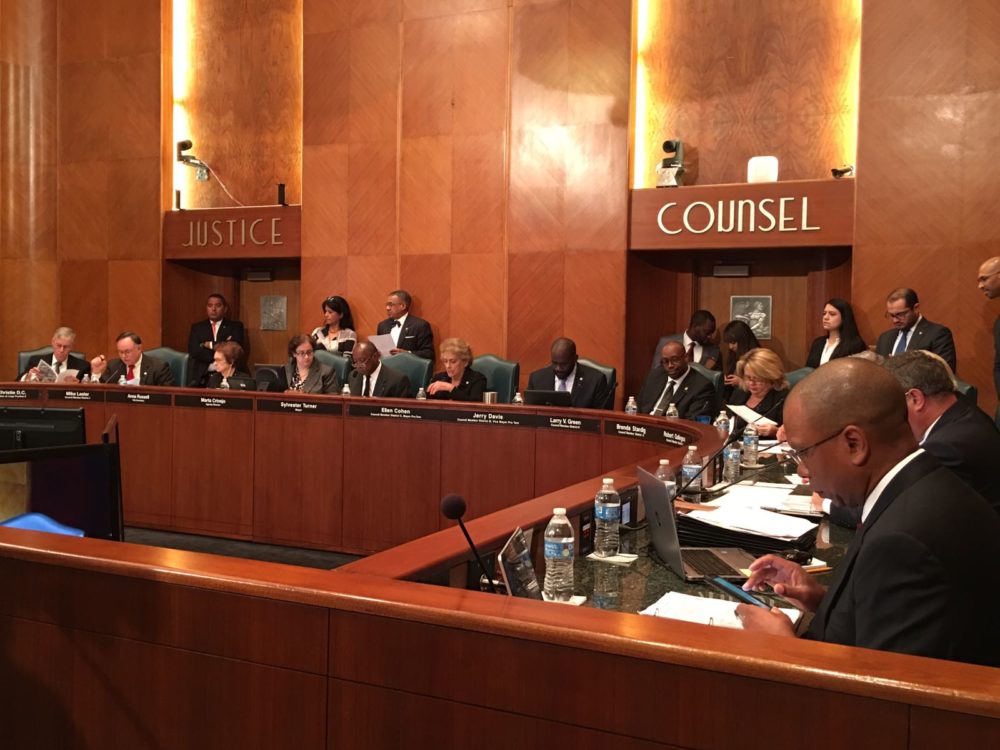 The Houston City Council has approved a recommendation from the Director of Finance to place an item regarding a proposed increase of the property tax rate to almost 64 cents per $100 of appraised value on the agenda for the meeting the Council is scheduled to hold on October 18th.
The measure is just a preliminary step and Mayor Sylvester Turner says it is possible the rate will be lowered from what he has initially proposed.
Turner argues the monies the City would get from the potential tax hike would help to face the costs of the post-Harvey recovery process.
The mayor says that just cleaning up the debris will cost over $200 million dollars and the City will have to pay ten percent of that without being reimbursed by the feds.
The increase he is proposing is from the current 58 cents per $100 of appraised value to almost 64 cents.
Some experts say that could mean an increment of roughly $120 in property taxes for Houstonians who own a home valued at $225,000.
Turner even told Council members during their Wednesday meeting that the tax hike isn't set in stone: "I may very well come back to you next week, of week after next, and say: 'The number, instead of being 63.87, I'm recommending something less.'"
All the Council has approved so far is including a vote about the increase on the agenda for the meeting it is scheduled to hold on October 18th.
As part of the process, there will be three public hearings, the first of which is scheduled for September 25th.