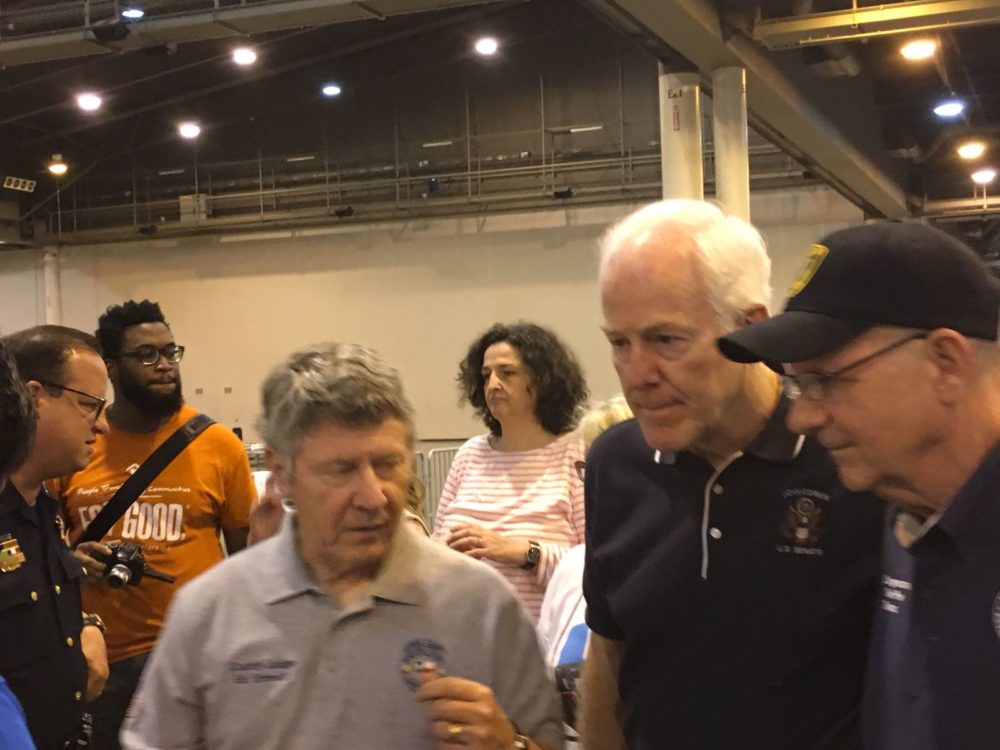 Even as the first tranche of federal relief for those affected by Harvey reaches Texas, the state's congressional delegation is working on the second. "It's important for everybody to understand," says Senator John Cornyn, "that this is a down payment and only a beginning."
Cornyn, the number two Republican in the Senate, says the delegation is working with Governor Greg Abbott to put together all the documentation needed to put together a supplemental appropriations request. He says that could be in place as early as October, and further aid could come as part of an omnibus appropriations bill Congress will take up at the end of the year.
Tax relief will also be part of the mix. "I know that Chairman [Kevin] Brady of the House Ways and Means Committee is moving forward with a targeted set of tax provisions based on the [Hurricane] Katrina...tax bill, which helped people with uninsured losses in terms of writing off casualty losses, borrowing without penalty from retirement savings and the like," says Cornyn.
The first disaster relief package included $15.25 billion in aid, with the majority going to fund FEMA and community development block grants from the Department of Housing and Urban Development. Cornyn says that aid will go to help people hurt by Hurricane Irma in the Southeast and by wildfires in Southern California.
Listen to the full interview with John Cornyn here: