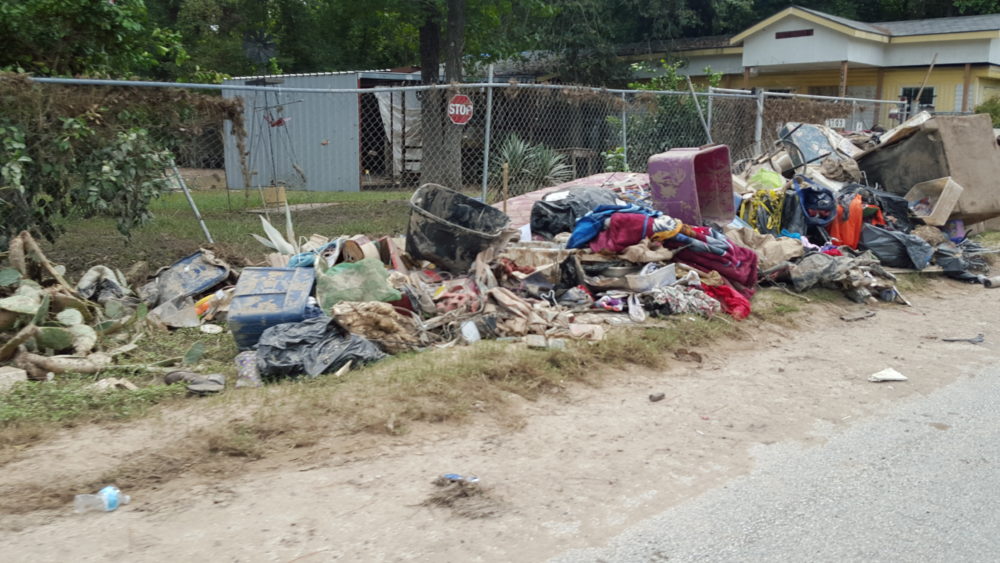 If in doubt, throw it out. That's the advice of Dr. Umair Shah, Executive Director of Harris County Public Health.
As for those water-soaked pillows and blankets, they may have to go on the debris pile. But if you're going through your home looking for things that can be saved, Shah says it's important to cover up. That means a protective mask and sturdy shoes.
"We have a lot of folks who may be in contact with rusty nails," says Shah. "And we're asking if it's been more than ten years that they also get a tetanus booster."
Shah says it's also a good idea to empty out any standing water.
"Usually mosquitoes come up about seven to ten to fourteen days after a flood like this," adds Shah. "And this is why we're being very aggressive as we can to spray as much as we can."
To help control mosquitoes, Shah says the state will start doing aerial spraying over the Houston area later this week.