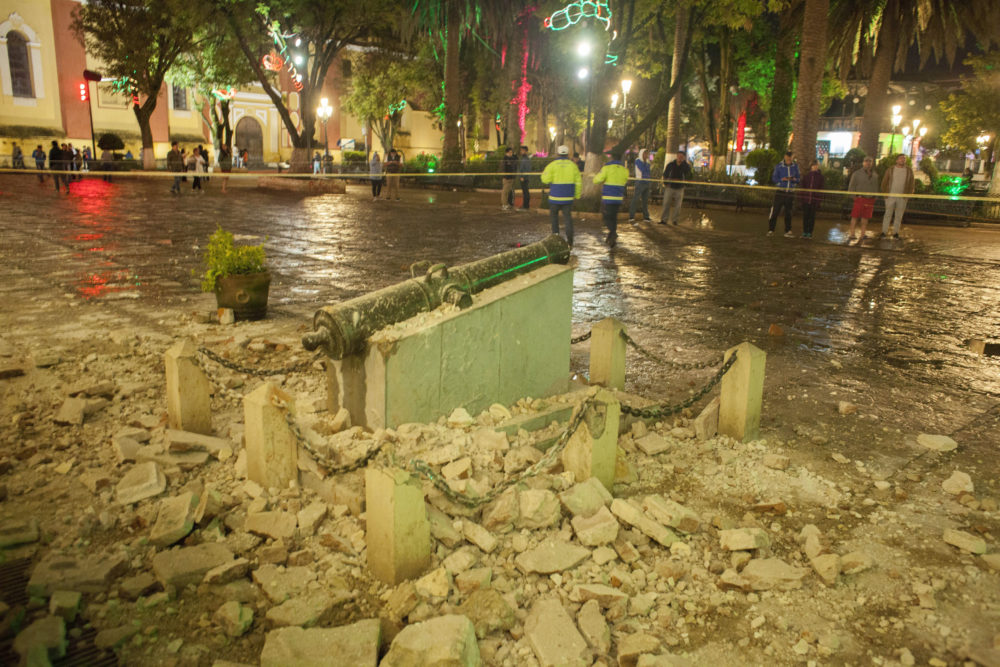 The official death toll in Mexico's 8.1 magnitude earthquake has risen to 95.
Mexico's Foreign Relations Department said Monday 95 people had died nationwide in Thursday's quake. The additional five deaths apparently came in Oaxaca, the worst-hit state.
Oaxaca Gov. Alejandro Murat told the Milenio television network that the death toll there has risen to 76 from the 71 reported earlier.
Officials have reported 19 killed in Chiapas and Tabasco states.
The Foreign Relations Department said the quake and Hurricane Katia have forced Mexico to withdraw an offer of aid for Houston, Texas, which was hit by Hurricane Harvey in August.