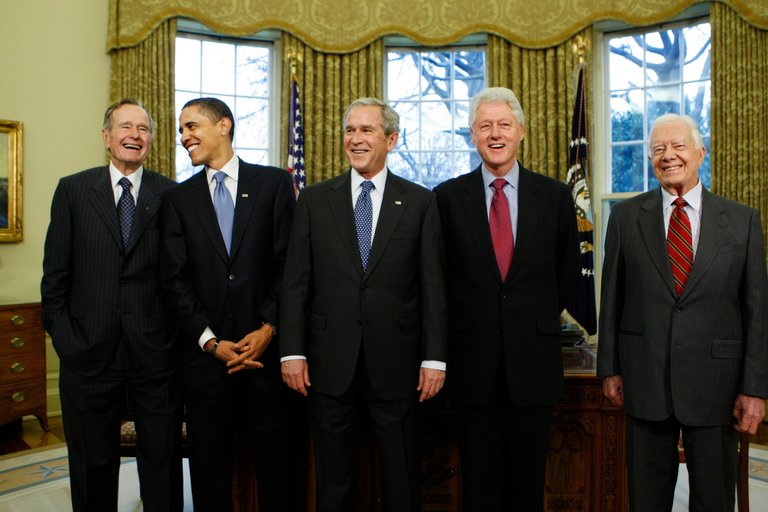 All five living former U.S. presidents have issued a joint "One America Appeal" for donations to support the staggering recovery needs from Hurricane Harvey. Now that Hurricane Irma has damaged Puerto Rico and is closing in on Florida, the presidents are expanding the appeal to help its victims as well.
The appeal launched with a public service announcement focused on "Our Friends in Texas" during the NFL season opener, but a second PSA addressing both hurricanes is launching this weekend, and a website for tax-deductible donations related to both storms is now live at OneAmericaAppeal.org.
A special restricted account has been established through the George H. W. Bush Presidential Library Foundation to collect and quickly distribute donations to ensure 100 cents out of every dollar goes to assist hurricane victims. The Carter Center says Harvey has displaced more than one million people and caused an estimated $180 billion in damage over its 300-mile path of destruction.
Some forecasters have predicted that Irma's economic toll could be even greater.