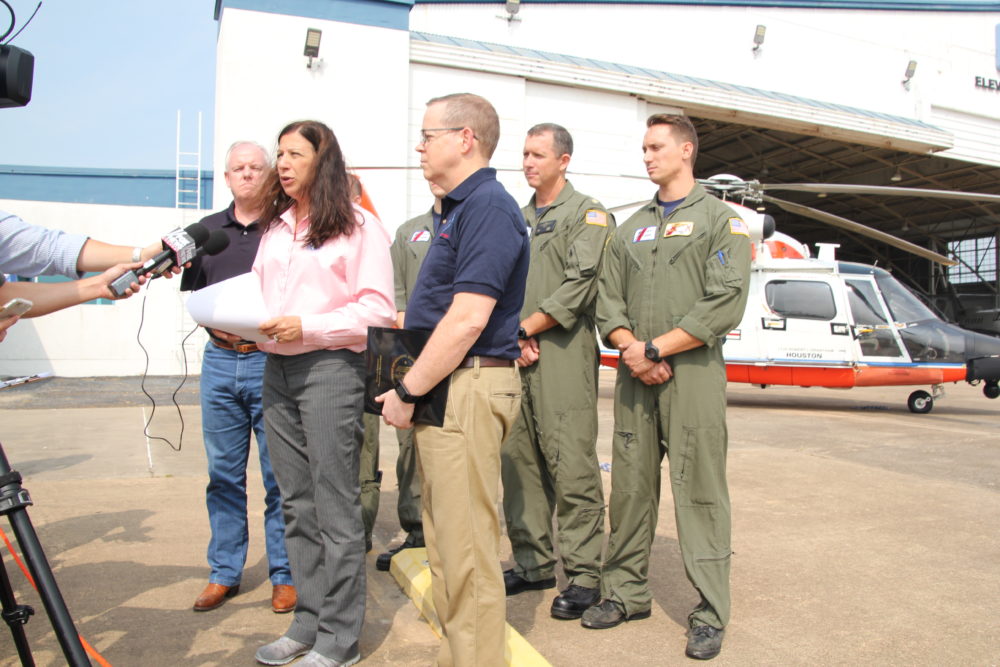 Elaine Duke, acting secretary of the Department of Homeland Security (DHS), visited Houston and other parts of southeast Texas on Wednesday to check on post-Harvey recovery operations.
Duke, who landed at Ellington Airport also spoke about hurricane Irma and noted: "I want to stress to the people of Texas, DHS and FEMA, that we can handle two storms. Irma will not distract from our efforts here."
The DHS acting secretary emphasized there are more than 30,000 federal employees working on the recovery process in Texas.
She said that cleaning up debris and providing transitional housing to those who have lost their homes are two main priorities and warned about the health risks that standing water still poses.
Duke also said that federal officials are not enforcing immigration laws at shelters because they don't want to scare anybody who is seeking help.