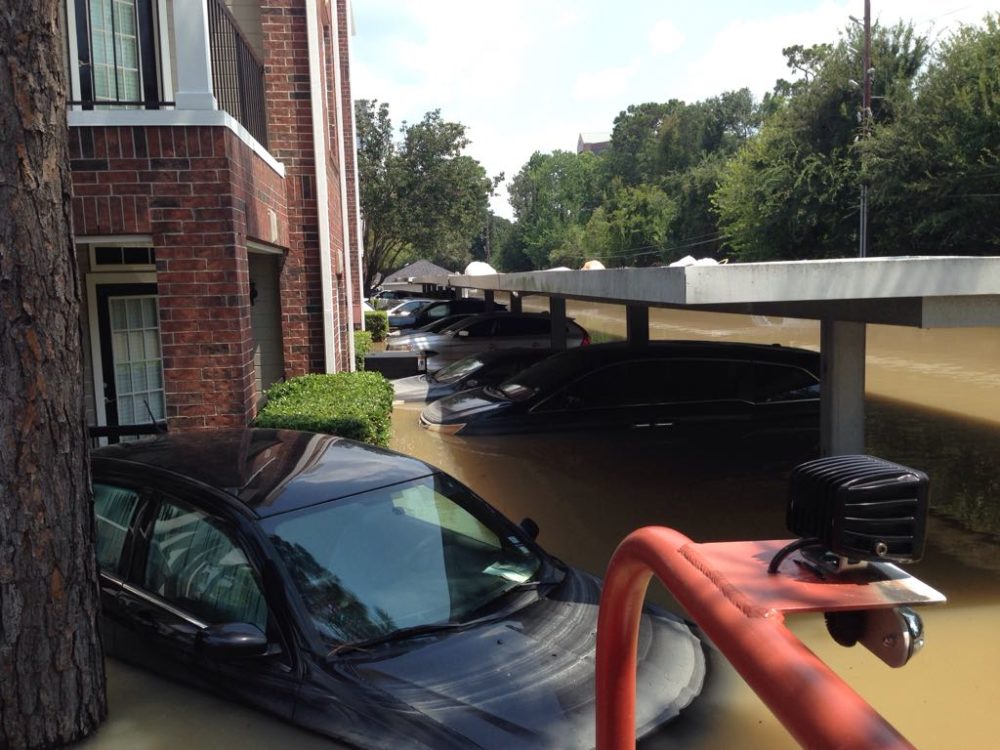 Rose Landry moved into The Palms at Cypress Station just three months before Harvey flooded part of her apartment.
During the storm and its aftermath, she wasn't able to work her job as a waitress. So when September 1st came around, she didn't have enough to pay the full rent. But instead of a break, she got fined and threatened with eviction.
"And they're not working with any of us," she said. "They're trying to evicting people left and right."
She said only after she told the apartment management that she contacted the city did they waive her late fees, telling her it was a "gift."
The management did not return requests for comment before deadline.
Landry's is not an isolated case.
Father Ed Gomez of Saint Paul's/San Pablo Episcopal Church in southeast Houston said he surveyed tenants at 18 apartment complexes after the flooding.
"People were telling us that if they didn't pay the rent on time that they would be evicted, that they would call ICE, that they would call immigration and that they would be thrown out," he said.
The Metropolitan Organization addressed the issue at City Council.
Mayor Sylvester Turner says the city will work with the Houston Apartment Association to resolve these kinds of cases.