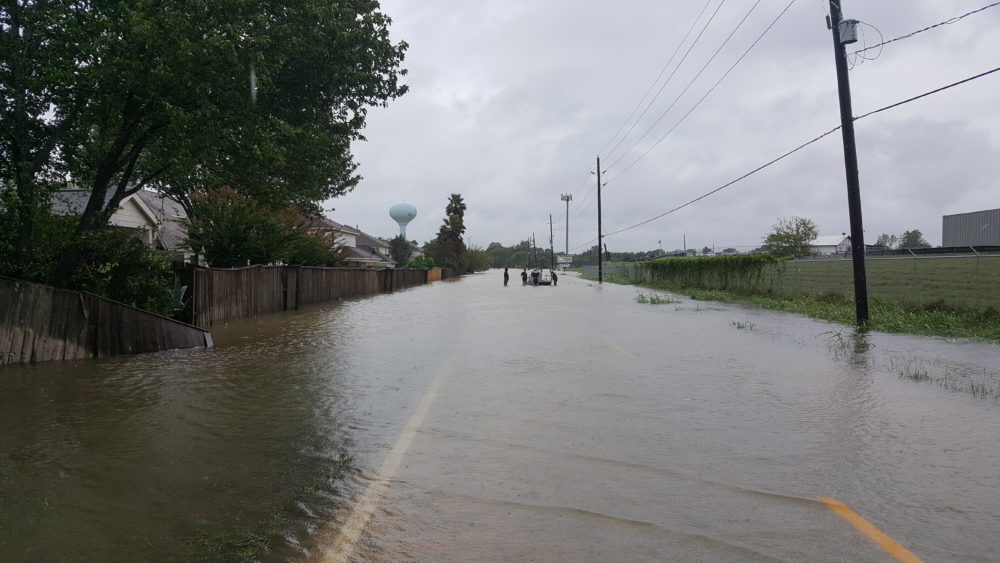 With their homes still flooded, West Houston residents are already talking about a government buyout.
People near the Addicks and Barker Reservoirs are angry their homes were sacrificed to protect the rest of the city. A group of Canyon Gate neighbors planned to hold a "candlelight vigil" on Monday evening, saying in a press release it would take place "near the police tape blocking them from their community."
Binay Anand's home was among those in the neighborhood damaged by the overflowing reservoirs.
"It flooded like the last day of the ordeal," he says.
Anand knew this was possible, that it's supposed to happen that way during intense flooding, so the reservoirs' dams don't burst and send floodwaters down Buffalo Bayou toward Houston's core.
But he says many of his neighbors didn't. Their reaction?
"Shocked, completely cheated, completely gutted," he says.
Anand says angry neighbors quickly gathered and talked about who to sue. They felt, and still feel, like Fort Bend County didn't give them enough advance warning to get out. But some are already talking with officials about some means of comfort: the government buying out their homes and essentially making them part of the reservoir.
County Judge Robert Hebert says he isn't supporting any such plan yet, but he says he does understand why residents would be pushing for it now.
A buyout would depend on federal money, but it's a sign that this much-talked-about method of mitigating future flood impacts might see progress in the wake of Harvey.