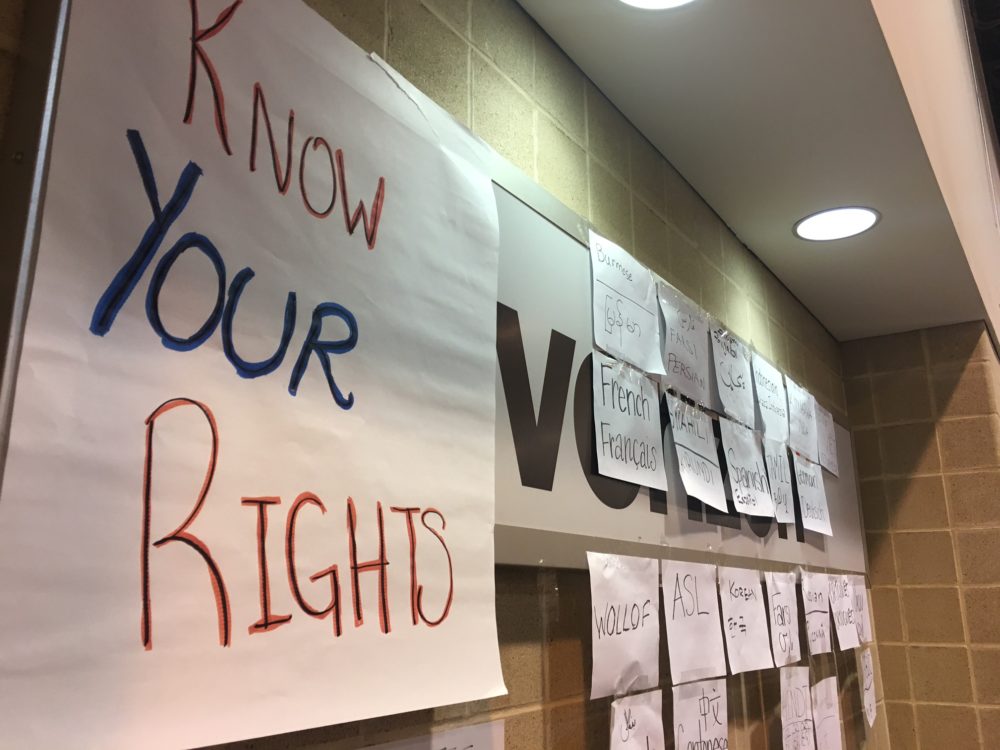 Immigration attorneys and advocates are concerned that some Houston immigrants won't seek aid in the aftermath of Harvey.
About a quarter of the city's population was born outside of the United States, and a third of that number is undocumented. So lawyers have been working at the NRG Center – one of the three largest shelters for Harvey evacuees.
Kate Vickery is executive director of Houston Immigration Legal Services Collaborative.
"If you're undocumented completely and you don't have a U.S. citizen child who's under the age of 18, you are not eligible for any type of FEMA relief," she says.
But Vickery told KERA North Texas that she and others are trying to make sure that individuals who are undocumented can receive help from other sources.
She says parents who have a U.S.-born child can apply for aid from FEMA, but she worries many won't.
"We know that people are less inclined to apply for certain public benefits because of this kind of culture of fear around immigration enforcement and the federal government – this year especially," Vickery says.
At their table inside the NRG shelter, Vickery and her colleagues have posted signs in numerous languages, like Bengali and Cantonese, Urdu and Portuguese.
They want to make sure no one is deterred from asking them for help.