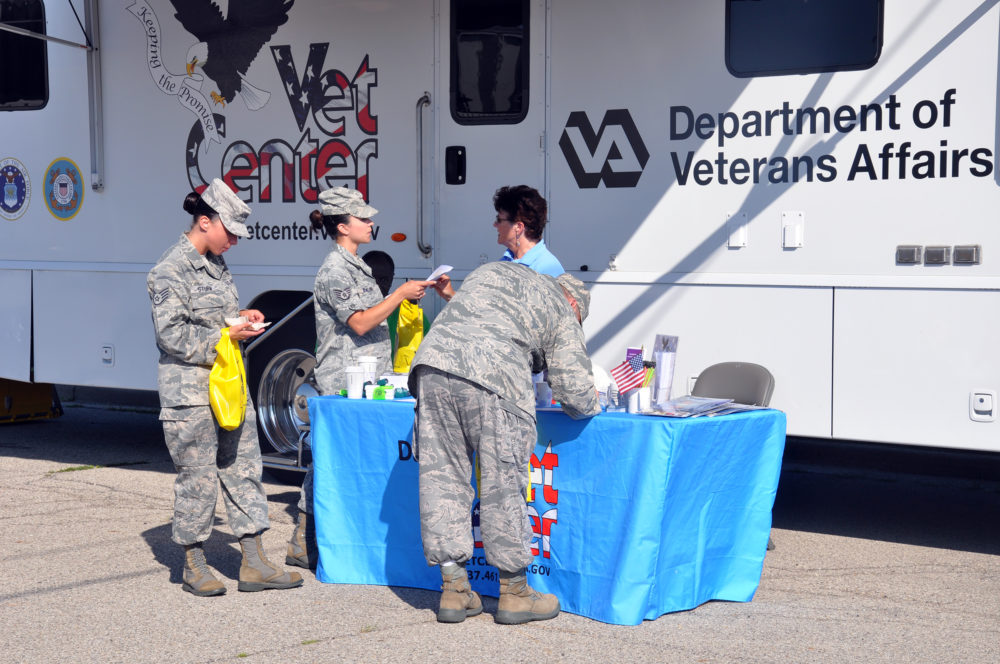 On Sept. 3, the US Department of Veteran Affairs deployed four Mobile Vet Centers to Houston to provide counseling services to Veterans and the community affected by the aftermath of Hurricane Harvey. Clinicians will be present with each Mobile Vet Center in Houston to provide support to Hurricane Harvey evacuees.
The MVCs are 38-foot community outreach vehicles equipped with two confidential counseling rooms where Vet Center counselors can meet privately with those in need to provide counseling support. VA personnel are on hand to provide crisis counseling and benefits referral.
VA operates 80 Mobile Vet Centers nationwide to enhance all three primary Vet Center functions of outreach, direct service delivery, and referral.
These MVCs will operate September 3rd – September 30th and will be open each day from 9 a.m. to 6 p.m.
The MVCs will be located at the following locations:
NRG Arena
1NRG Park (Blue Section)
Houston, TX 77054
American Legion Post 658
14890 FM 2100
Crosby, TX 77532
Gallery Furniture
6006 North Freeway
Houston, TX 77076
Lone Star Veterans Association
2929 McKinney Street
Houston, TX 77003
Vet Center staff respect the privacy of all clients, and we hold information in strictest confidence. No information will be communicated to any person or agency without written consent, except in necessary circumstances to avert a crisis. For further information contact www.vetcenter.va.gov.