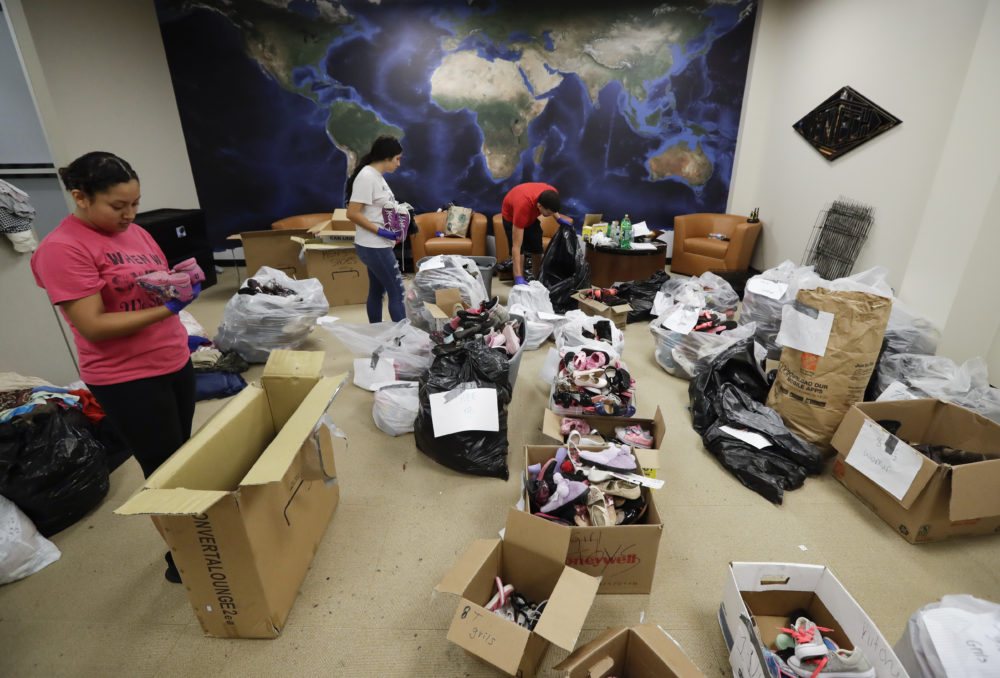 1. Temporary Housing:
From the Houston Association of Realtors.
1. Information on shelters:
Here's What Houston Shelters Are In Need Of For Harvey Victims
2. How to volunteer and donate:
How To Get (And Offer) Help After Harvey
UPDATE: List Of Charities And Steps To Donate As Harvey Relief Grows
3. How to apply for federal help
UPDATE: FEMA Provides Essential Information To Cope With Harvey's Aftermath
4. How to identify and avoid scams:
Don't Fall Victim To Harvey Flood Scams
FEMA's Hurricane Harvey Rumor Control
5. Lists of gas stations with fuel:
Find Out Which Stations In Your Area Have Gas With The Gas Buddy Tool
6. How to obtain legal aid:
Houston's Legal Community Offers Free Services To Harvey Victims
7. Tips to deal with insurance claims:
Insurers Offer Recovery Advice To Texans Impacted By Hurricane Harvey
8. Transportation Information:
METRO To Resume Service On Some Major Routes
List Of Road Closures And Driving Conditions
9. School Districts:
School District Openings After Harvey
10. Childcare in shelters:
Houston-Area Teachers Helping Students In Shelters
11. Information on senior living:
List Of Affected Senior Homes During Tropical Storm Harvey
12. For displaced pets:
VCA Provides Free Boarding For Displaced Pets
13. How the city, state, and national government are dealing with Harvey's aftermath:
How Are Local, State, And National Officials Handling Harvey Aftermath?
What Will Harvey Mean For Houston's Oil And Gas Industry?
14. Mobile Vet Center Locations