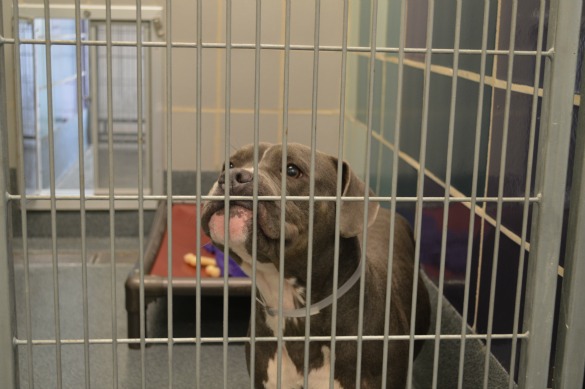 Select VCA Hospitals in southeast Texas are extending free boarding for family pets that have been displaced. Operators say the move was done to assure the safety of the pets and so that families could manage their priorities during recovery.
Boarding assistance is based on space availability at ten Texas VCA hospitals, including many of those in the Houston-area: in Sugar Land, Spring, Pasadena, Tomball, Kingwood and the Woodlands. Pets should be current on vaccinations, but in case they're not, VCA veterinarians will update vaccinations for free as well as offer a free health assessment exam for the pets.
Pet owners are encouraged to visit VCAHospitals.com for more information.
List of VCA's providing this free service:
VCA Oso – 7721 S Staples St, Corpus Christi, TX 78413
VCA Pasadena – 5018A Fairmont Pkwy, Pasadena, TX 77505
VCA Kelliwood – 960 S Fry Rd, Katy, TX 77450
VCA Kingwood – 2526 Green Oak Dr, Kingwood, TX 77339
VCA Lake Jackson – 210 That Way, Lake Jackson, TX 77566
VCA Mainland – 3015 Palmer Hwy, Texas City, TX 77590
VCA Southwest Freeway – 15575 Southwest Fwy, Sugar Land, TX 77478
VCA Spring – 1811 Spring Cypress Rd, Spring, TX 77388
VCA Woodlands – 428 Rayford Rd, Spring, TX 77386
VCA Tomball – 28800 Tomball Pkwy, Tomball, TX 77375