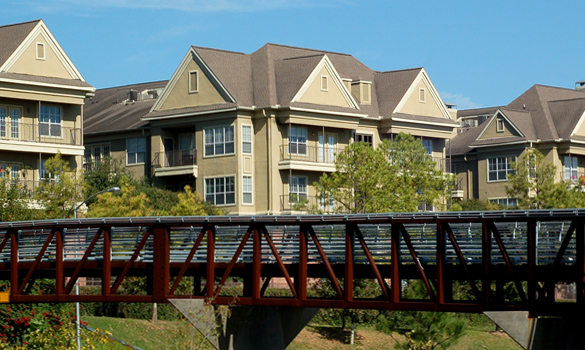 Apartments like those along Buffalo Bayou Park are suddenly in high demand.
Remember the apartment glut Houston was suffering?
Well, not so much anymore.
Residents displaced by the flooding caused by Tropical Storm Harvey are storming apartments across the region.
Before Harvey hit Houston on Saturday night, landlords had been making concessions to fill their apartments.
"You could usually get at least one free month of rent if you signed a 13-month lease, things like that," Ed Wolff, president of Beth Wolff Realtors, said.
But those times are over for now.
Wolff's house in Meyerland got flooded too, and so he went to look for a new place as soon as he could.
"We went and looked at three apartments," he said. "When we got back to the desk, two of them had been leased online."
Right now, he said, Houston's apartment market is going from an oversupply to a shortage.
"And that shortage will prop up values and escalate values in areas that did not flood," Wolff said. "And the question will be, are those values valid or is it, 'I don't care if I pay $20,000 more, I just need a place to live'?"
He said it could be that after six months or a year the market goes back to a glut because people return to their homes.