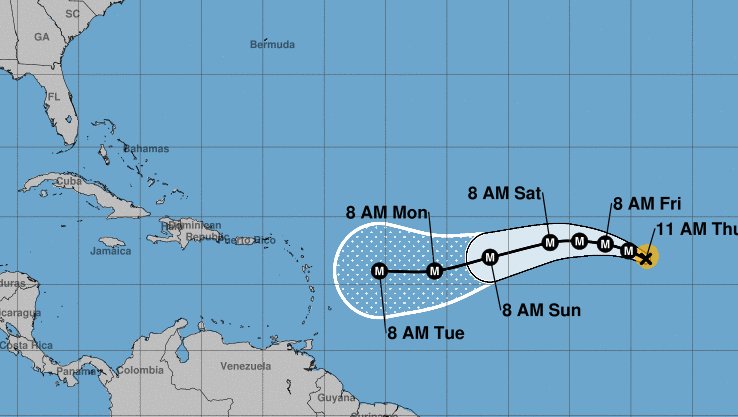 Hurricane Irma forms over the eastern Atlantic with winds of up to 100 mph; no immediate threat to land.
Irma is moving west over open waters of the eastern Atlantic. The tropical storm is located just over 2000 miles to the east of the Leeward Islands.
Packing winds of 60 mph. Irma will be tracking through through an environment favorable for further intensification. Based on this Irma should strengthen to a hurricane tomorrow and could become a major hurricane as it approaches the Leeward Islands early next week. All residents and interests in the Lesser Antilles and especially the Leeward and Virgin Islands should monitor the progression of this strengthening storm.
The rest of the Atlantic remains relatively quiet. There is some concern that low pressure forming over the western Gulf of Mexico early next week might attempt to become an organized tropical system by around the middle of next week.