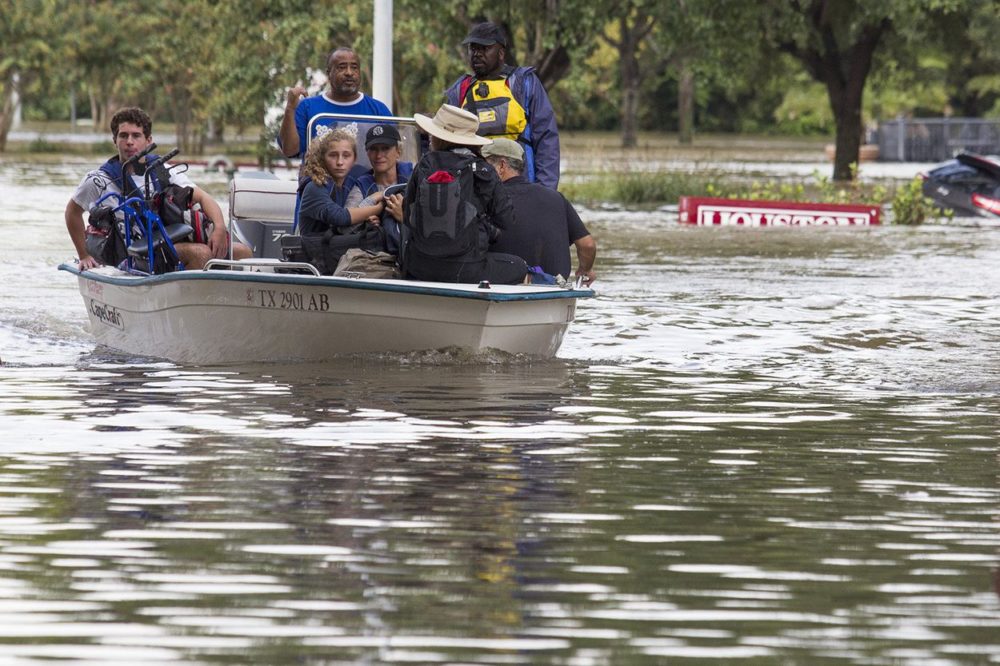 It's been one week since Hurricane Harvey — which was downgraded to a tropical depression on Wednesday — hit the Texas coast. While the rainfall may be in decline, the floodwaters are only beginning to recede, and it'll be weeks, if not months, before Houston resembles itself.
Here's what you need to know:
A morning explosion
Thursday morning started with an explosion at a flooded-out chemical plant in Crosby, Texas. Arkema Inc. said the Harris County Emergency Operations Center notified the company at 2 a.m. of two explosions and black smoke coming from its Crosby plant, which was inundated by floodwater.
Areas east of Houston are currently getting hit the hardest
On Wednesday evening, Jasper County Judge Mark Allen issued a mandatory evacuation for residents living along the Neches River, which is expected to crest more than six feet above its previous record. According to the Beaumont Enterprise, the local reservoir is expected to release 44,100 cubic feet of water per second. This could lead to extreme floods, which could be life-threatening when coupled with the heavy rainfall Harvey has already brought to the region.

The city of Beaumont — which is home to roughly 120,000 people — has lost its water supply, according to a news release issued by the city Thursday morning. Officials say they have to wait until the floodwaters recede before assessing the extent of the damage to their water pump; they have no idea how long that will take.

On Wednesday evening, the Corps of Engineers issued a warning to Jefferson County — home to about 660,000 residents — regarding massive flooding. According to officials, water from the Neches River was spilling into Steinhagen Lake faster than they could release it.

Tyler County gave its constituents north of Beaumont a strong message: Evacuate immediately or die. In a Facebook post late Wednesday, the Tyler County Emergency Management department wrote that the floodgates were opened to 100 feet and that river levels would continue to rise. The post warned that residents living in Mt. Neches, Barlow Lake Estates, Works Bluff and Sheffield Ferry must evacuate "immediately" and that those who didn't "cannot expect to be rescued and should write their social security numbers in permanent marker on their arm so their bodies can be identified."

Overnight, Fort Bend County Emergency Management changed a voluntary evacuation to a mandatory order for several subdivisions in the Barker reservoir area in Houston, according to KHOU.
Texas counties included in disaster declaration
In the wake of historic flooding due to Hurricane Harvey, more than 25 counties have been included in a Presidential Disaster Declaration.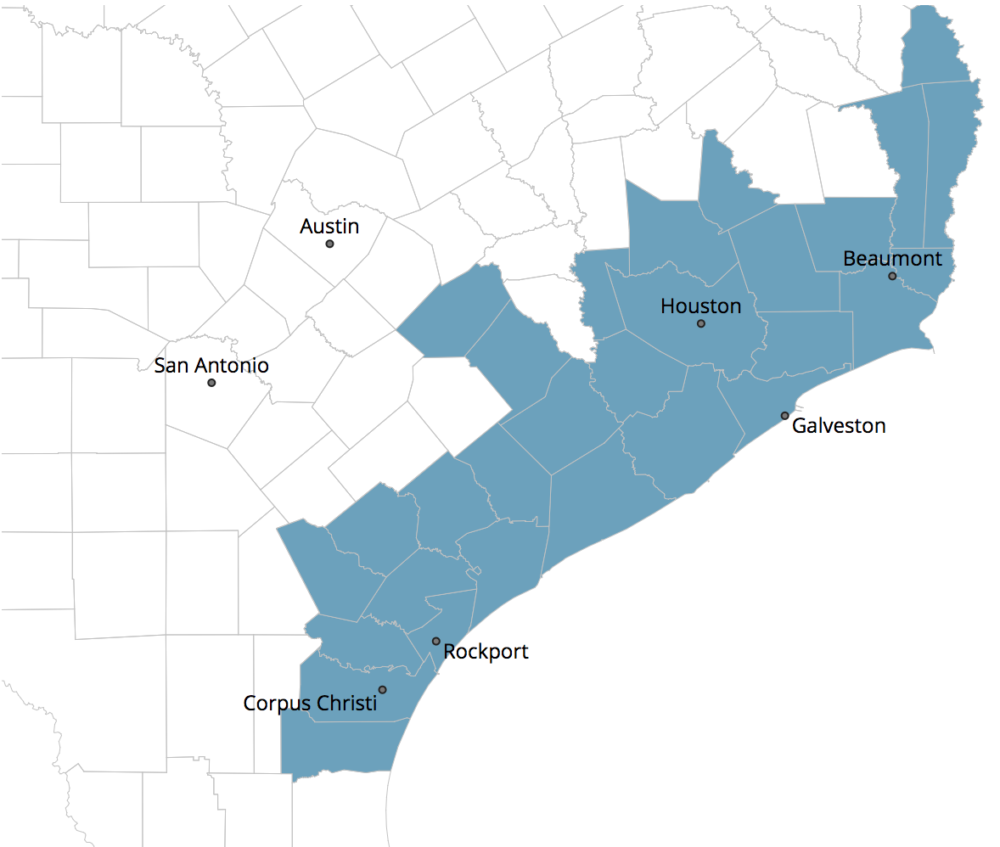 U.S. leaders make their rounds in Texas
Federal officials are still looking for ways to help the storm-ravaged coast. President Donald Trump visited Texas Tuesday and, according to multiple reports, will likely return to the state this weekend to visit the harder-hit Houston area.

White House Press Secretary Sarah Huckabee Sanders said Wednesday evening that the Trumps are "looking into some different options" for making personal donations for Harvey relief. Sanders also noted that Trump has talked "extensively" with Texas Gov. Greg Abbott as well as mayors from several cities that were hit the hardest.

Speaking of Trump: The President spoke by phone with Abbott Wednesday evening while aboard Air Force One with Chief of Staff John Kelly.

Vice President Mike Pence is headed to Corpus Christi International Airport Thursday morning to assess Harvey's destruction and meet with families who were impacted by the floods. Pence will be joined by Labor Secretary Alexander Acosta, Secretary of Transportation Elaine Chao and Secretary of Energy and former Texas Gov. Rick Perry, the White House announced. Pence's arrival comes just a few days after Trump visited Austin and Corpus Christi.
The storm is backing off, but the damage isn't done
Overnight, six more fatalities were confirmed, putting Harvey's death toll at 31 so far. According to the Associated Press, the most recent deaths include a man who stepped on a live electrical wire in floodwater and an evacuee who was found unresponsive on a charter bus. Most other deaths were a result of drowning.

Despite these tragedies, Houston is trying to move forward. Bus service and the city's light rail system resumed on a limited basis starting Thursday and the city's trash collection began Wednesday evening.

Houston Mayor Sylvester Turner tweeted Thursday morning that Houston Police made water rescues of 18 people overnight. "Crisis ebbing but far from over," Turner tweeted. "Our first responders [are] saving lives every hour."